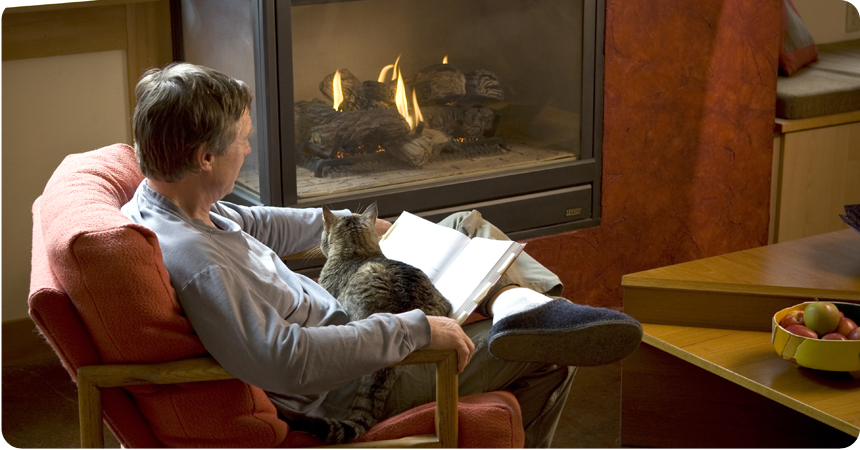 Energy Trust joined the nation's first regional natural gas market transformation initiative, which is a collaborative effort including NW Natural, Cascade Natural Gas, Avista, Puget Sound Energy and the Northwest Energy Efficiency Alliance. NEEA is an alliance of more than 140 utilities and other organizations dedicated to advancing energy efficiency in the region. View NEEA's press release on the announcement.
Energy Trust helped propose and develop this initial foray into regional natural gas market transformation, in collaboration with NW Natural, Cascade Natural Gas and other utilities in the region, to pool resources and accelerate development of future energy-saving products and approaches for natural gas customers.
Energy Trust currently offers information, services and incentives to help customers of the two natural gas utilities make energy-saving improvements to homes and businesses. These programs, and the new regional initiative, help to keep natural gas costs lower over time and benefit customers of the NW Natural and Cascade Natural Gas customers served by Energy Trust.
"Utility customers will benefit by seeing a greater choice of higher-efficiency natural gas products available at their retail stores, and through improvements to building codes and equipment standards that will help natural gas customers in the region save energy," said Fred Gordon, director of planning and evaluation, Energy Trust.
NEEA will focus on advancing the energy-efficiency of products such as residential gas heat pump water heaters, combined space and water heating, hearths and dryers, and commercial rooftop HVAC systems. Three of the products combined represent a long-term, energy-efficiency resource capable of saving more than 280 million therms annually at a cost lower than the price for a utility to deliver the same amount of energy. Other activities include ongoing research and evaluation, and improving building codes and equipment standards.
"Collaborating across multiple service territories on gas market transformation will create the same kind of value for our customers that we've already seen for decades on the electric side, delivering even more savings for the region," said Bob Stolarski, NEEA board member, as quoted in a press release issued by NEEA.
"NEEA has a wise and thoughtful method for scanning, screening and developing products along their lifecycle and bringing them to full adoption," said Holly Meyer, NW Natural's representative for the effort. "This systematic approach, combined with low and stable gas prices, is why NW Natural is enthusiastic about the new opportunities that will develop for our residential and commercial customers."
Energy Trust has been working with NEEA since 2002 to improve the availability and adoption of energy efficient electric products, equipment and practices in the region. With this new natural gas effort, Energy Trust will build on more than 10 years of natural gas programs and services to save customers even more energy.
Visit NEEA's website to learn more about the regional natural gas market transformation effort, or visit our website to find Energy Trust services and cash incentives that help save natural gas.