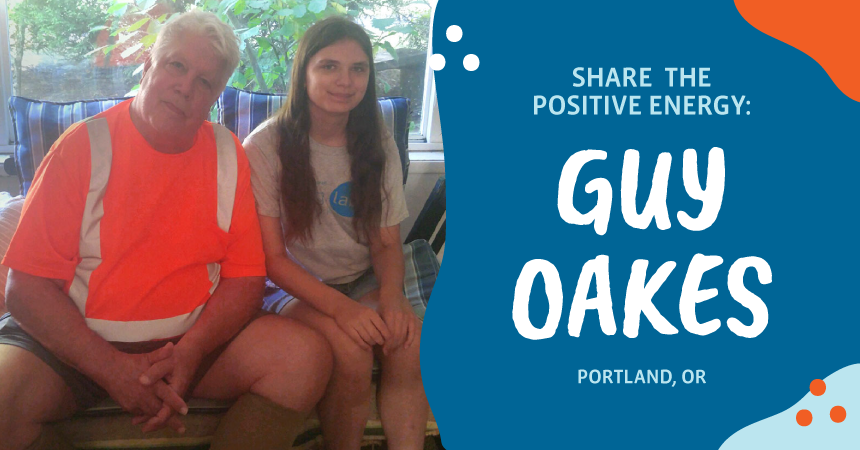 We spoke with friends, neighbors and energy savers across Oregon about the steps they've taken to live more efficiently and comfortably. Up first: Guy Oakes from northeast Portland.
Guy has many interests, including energy efficiency and reptiles (we'll get to the snake in a minute). Living in a 1940s home, he's made a number of upgrades and always looks for the energy-saving choice.
"I'm a big believer in efficiency," Guy said. "I'd rather have something that works well and saves energy."
When Guy replaced his windows, he used incentives and support from Energy Trust of Oregon and went with ENERGY STAR® rated windows. He's happy the windows are functional of course, opening and closing with ease. They also keep the home at a more comfortable temperature so his heating and cooling system doesn't have to work as hard.
For heating and cooling, Guy has a high-efficiency heat pump. He loves that it uses less energy than his old heaters, and the built-in air conditioning makes a huge difference in the summer. Next on his list is looking into rooftop solar.
"There are a lot of creative ways to get financing, and you don't have to think about it in terms of the payback only. There are also choices you make that are just better for everyone," he said.
All these improvements work together to make the house more comfortable, healthy and energy efficient for Guy, his family and guests and his pet snake, Honerva, a friendly and curious ball python.