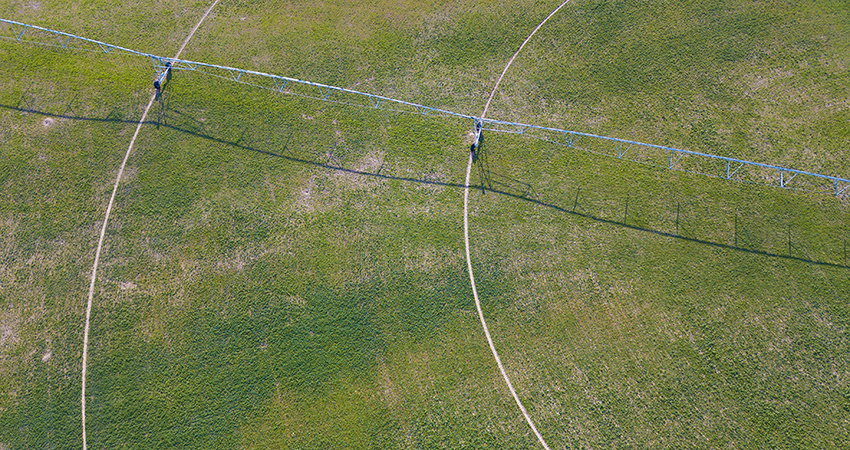 If you're a rural small business owner or agricultural producer there are programs available with rebates, grants and loan opportunities to help you save money on energy-efficient equipment upgrades. These programs can help offset project costs and make operations more energy efficient in the long run.
Energy Trust of Oregon supports agricultural producers and other small businesses by offering incentives for irrigation improvements and greenhouse upgrades. At no cost to you, Energy Trust can provide assistance—from planning through completion—to help match your needs with the most cost-effective energy upgrades.
Grant and funding opportunities
Energy Trust collaborates with organizations like Oregon Department of Energy (ODOE) and Natural Resource Conservation Services (NRCS) to help businesses maximize savings on energy-efficiency upgrades. Combining multiple programs and grants with Energy Trust's incentives and services means more opportunities for you.
Oregon Department of Energy (ODOE) administers funds from United States Department of Agriculture (USDA) to help rural small businesses and agriculture producers. ODOE's Rural & Agricultural Energy Audit Program helps fund energy assessments to identify energy-efficiency improvements that can reduce costs and improve the sustainability of your operations. ODOE also helps businesses and producers apply for funding and incentives, such as grants, loans, tax credits and other financial incentives, that can help offset costs and make energy-efficiency improvements more affordable.
Energy Assessments—ODOE administers funding from the USDA Renewable Energy Development AssistanceGrant (REDA Grant) to pay for 75% of the cost of an energy assessment that will identify improvements to help save energy. to eligible businesses which can cover 25% of the assessment cost. Visit the ODOE Rural & Agricultural Energy Audit Program website for more information.
Loans and Grants—The USDA Rural Energy for America Program (REAP) provides guaranteed loan financing and grants for renewable energy systems or to make energy-efficiency improvements. Loans can cover up to 75% of project costs, grants up to 50% of project costs, or a loan and grant combination up to 75% of the total. A REDA Grant audit must be completed before applying for REAP grants.
Natural Resource Conservation Services (NRCS) in Oregon administers funds from the USDA Farm Bill to help farmers, ranchers, family forests and tribes increase conservation on private land. NRCS field offices provide free technical assistance, including resource assessments, practice design and resource monitoring. They also help farmers, ranchers and those who own or lease forest land determine which financial assistance, if any, is right for them.
Additional resources
Organizations across Oregon are making deep connections in rural communities. With broader visions for improving economic and resource sustainability, they help local customers match energy-efficiency and renewable energy projects with available funding opportunities, such as Energy Trust and ODOE incentives and grants.
While it may seem complicated to combine resources and grants available through multiple organizations, let Energy Trust be your guide. Whether you have an energy-efficiency project in mind already or want ideas about where to start, we can help you maximize your knowledge, financial support and energy cost savings while protecting your land for the future.
Learn more about Energy Trust cash incentives available for agricultural producers and start reaping the rewards on your energy bills today! Questions?
Read how Duncan Livestock worked with these organizations to get cash incentives and upgrades.