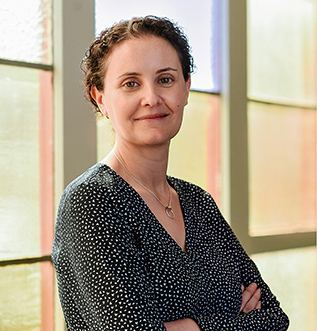 This is a part of a series of blog posts amplifying community voices.
Jessica Woodruff is the director of development for Community Development Partners, a mission-driven affordable housing developer focused on high-quality, affordable housing projects that foster sustainability, community, equity and culture. With over a decade of experience, Jessica has collaborated with communities, architects, contractors and engineers on innovative projects and has seen her industry emerge as a leader in sustainable development. Some of Jessica's recent projects include Nesika Illahee, an affordable housing development for tribal members and other Native families in Portland, and Timber Ridge Apartments in La Grande, an intergenerational affordable housing development.
Q: Tell us about yourself and your career. How did you get into the field of development?
When I came back to my home state of Oregon about 17 years ago, I started working for a bank in their affordable housing investment division and I found it fascinating. I didn't know what a low-income housing tax credit was and was soon trained on how affordable development financing works. I was then hired as a project manager for REACH Community Development, where I worked for 10 years and was fortunate to have leadership development and mentorship opportunities.
Q: Describe your work in Oregon and the role sustainability plays.
A couple years into my position at REACH, the executive team and board of directors created a strategic plan that doubled down on sustainability and set the goal of building a multifamily passive house. At the time we didn't fully understand what this meant, but our executive director had toured public housing in Germany where they were thinking about housing through the lens of affordable living. Rather than just create affordable housing opportunities, they were considering how they could decrease the cost of car ownership and food. This made us as an organization start to talk and think differently and be bold about improving our existing portfolio. We began looking for weatherization grants and refinancing opportunities and ways to increase the sustainability of our current portfolio for the benefit of our organization, the planet, and the tenants who pay their utility bills. On the new construction side, that's where we said let's go bold and meet passive house certification. Whether it was an existing property or a new property, we were trying to find new ways to stretch ourselves within our budgets.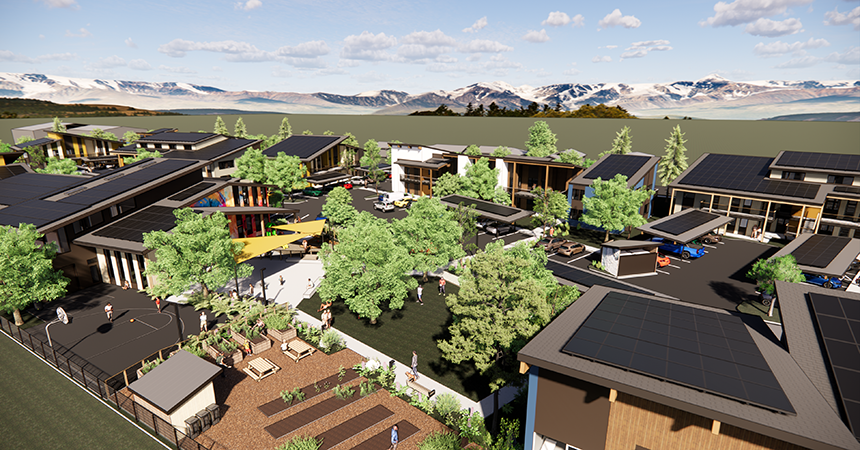 Q: What are the biggest challenges you've faced in advancing sustainability efforts in your field?
The first challenge is figuring out what we should do and where to start. At REACH, we started by analyzing buildings with energy audits and hiring people who could help up us think through how to approach building upgrades. The second challenge is money. We start with a wish list and then prioritize or look for more money. In the early days of building energy-efficient, affordable housing, the next challenge was finding knowledgeable people and products to make your vision a reality. That is an easier challenge to overcome these days, but there are still times and places where it can be difficult to source the right people and materials.
Certification is a powerful tool to help give you a roadmap to achieve your sustainability goals. It's not always needed but is helpful in projects that are completely new. It's also important to end a project with an energy audit after the project has been completed to make final tweaks.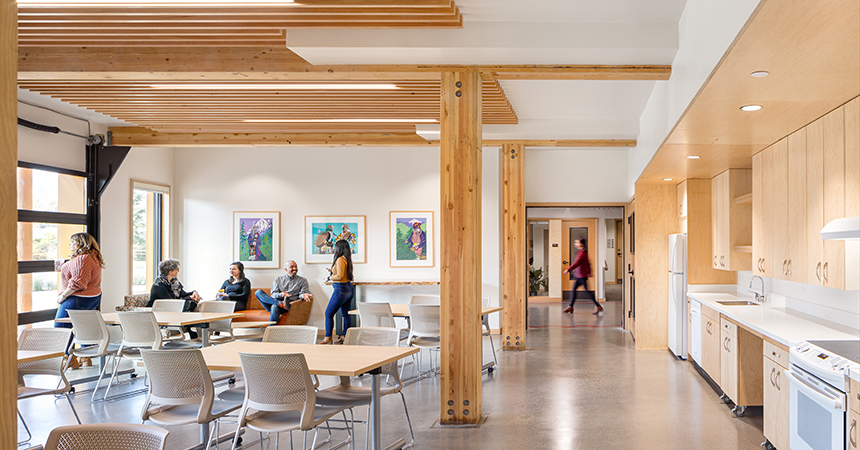 Q: What changes have you seen, or do you expect to see, in your industry because of the COVID-19 pandemic?
For a long time in the affordable housing space, developers were building single-room occupancy buildings—so much so that we have a number of historic single room occupancy units—and the trend was coming back as a way to address homelessness. The pandemic has stopped that thinking in its tracks. Developers are now considering micro studios that don't have shared living spaces.
There's also been a lot more talk about indoor air quality. Living a year and a half into the pandemic in a state deeply affected by wildfires, it's hard for me to decouple the compounding impacts of COVID-19 and climate change.
In affordable housing, it's not abnormal to build multifamily housing that has air-conditioned community spaces and corridors, but not air-conditioned units. In the sustainability world, we think of AC as not being a good thing, but from an equity perspective, what does it mean when only the wealthy have AC? It's hard to reconcile.
Q: What excites you most about the future of your work?
I'm feeling hopeful that there's a lot of public investment in Oregon for affordable housing. More than ever, I feel like our architecture, contractor and engineering teams know how to develop highly energy-efficient buildings, which felt like a feat 10 years ago. I believe the next step is to figure out how we can develop highly energy-efficient buildings as the standard. At Community Development Partners, it's part of every project we do now, and we don't question it. There might be nuances on specific goals, but it's ingrained in every project. We are also incorporating fire resiliency into our newest project so I'm excited to learn how we can design this into our projects.
Q: What is your advice to women entering your field?
Jump in! We sometimes think we need to be super prepared or educated to have a seat at the table. But in affordable development, you need to have a seat at the table to learn.
We need good, passionate people. We are dealing with a housing crisis that will take time to get through. And we need women who are excited and ambitious to solve this crisis.