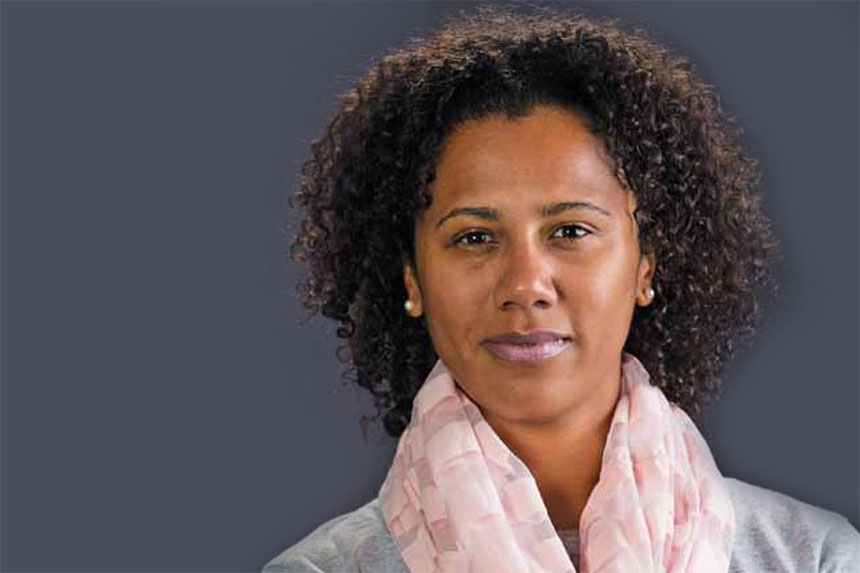 This is part of a series of blog posts amplifying community voices.
Heather Wilson started her career in urban planning before joining the American Institute of Architects (AIA) in 2005 as director of programs and communications for its North Carolina Chapter. After 10 years as AIA Utah's executive director, she joined the AIA Oregon Chapter in 2021, bringing with her a commitment to social justice as it relates to the built environment. She's proud to have spent 17 years with an organization she says is evolving and becoming more inclusive and thoughtful about how to teach architects to work in changing climates—be they social, political, economic or weather related.
What do you love about your job as it relates to sustainability?
There are a lot of things I love about it. I can convene our membership of 1,600 people to think about the social, economic and climate-related challenges that our communities and industry face, and how we can contribute to solutions. There is no shortage of problems, but if we can talk them out, we can find ways to work together and move the needle forward. We have to get better at sharing, protecting and using resources appropriately.
AIA is engaged in the housing affordability conversation with Governor Kotek, and our hope is that her newly formed Housing Production Advisory Council will seek our members' expertise on making well-designed housing affordable and accessible, because it's totally possible. We have members who've been working for a long time on creating energy-efficient, high-quality and well-designed spaces. We need regenerative and resilient buildings moving forward, not just to reduce the effects of climate change –but to also start giving back to the environment. It's exciting to see the possibilities.
What challenges are you seeing in the architecture field today?
Over the last few years, it's been difficult for architects and builders to do project planning given the uncertainty and scarcity around labor and materials. At the same time, we have to be prepared to help communities that are losing coastline and dealing with flooding and record snow loads. Our building codes and professions need to catch up.
It's still expensive to incorporate the best technologies, but if legislators can help us invest in them, it will reduce the costs and better products will become more accessible and widely used. Our AIA members are actively talking about this to policymakers to ensure we are ready for the future. We need to think ahead to be able to respond to disasters rapidly, which is one factor that's driving homelessness around the world. Climate displacement is real.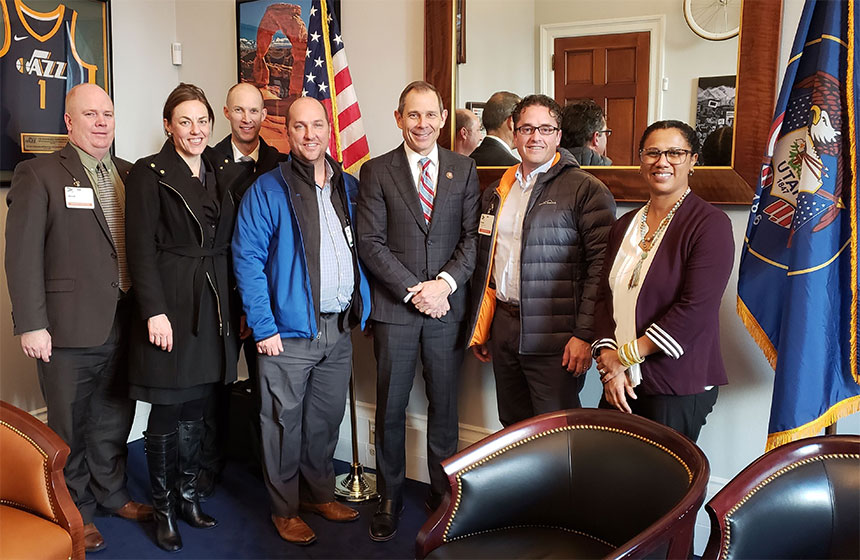 What inspires you in your work?
Good design as a human right compels me, because where you live affects how you live. We know that minority neighborhoods across the country have historically been excluded from the same level of investment that other neighborhoods get. In the long run, that not only hurts excluded communities but whole cities.
Did you grow up in an area that lacked investment?
I grew up in Madisonville, Ohio, outside Cincinnati. It was a minority community that lacked investment, but it didn't start that way. In the first half of the 1900s it was a vibrant place to be, but like other cities across the country, postwar projects skirted the area and it slowly lost businesses and residents. People who lived there were proud and invested what they could, but all they had to do was go outside their neighborhoods to see that other areas had better services like policing, trash collection and infrastructure upkeep.
Are you hopeful for the future of Portland's historically underserved neighborhoods?
It was interesting to come to Portland from Utah, after the community's response to George Floyd's murder. The built environment here still shows the scars of the conversation, and what we do from here needs to address belonging and resilience in an honest way.
I am hopeful though; not just that we can build and maintain neighborhoods sustainably, but that we can restore communities to their full social, economic and physical potential. A focal point of that conservation right now is the proposed I-5 Rose Quarter highway covers that are supposed to begin construction this year—designed to support the Albina area's vision for neighborhood revitalization.
Do you see more architects and designers asking questions and engaging communities, so restorative justice can happen?
While educating our members on new technologies that can mitigate climate change, we also want them to listen to communities and make sure we are truly hearing their needs and wants, because this is what should drive our work. I've also seen that when our members diversify their staff, they make this even easier, because the more backgrounds at the table, the more complete picture you'll get of a situation and its solutions.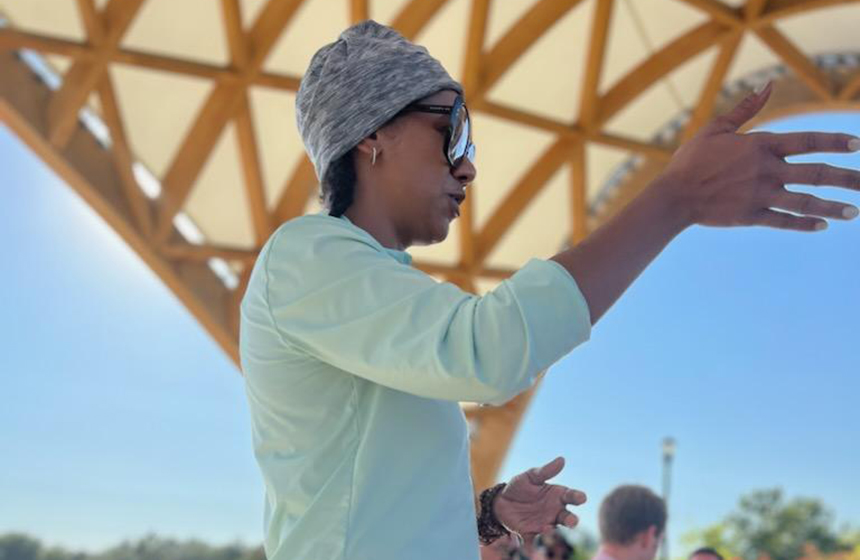 What is your advice to people of color and/or women entering your field? 
I want women to know that their voices are needed in architecture and built environments. We're great communicators and translators of vision to reality. I've seen so many women excel in the industry because of these strengths. There's so much room for problems to be solved. Getting these conversations started is something this industry needs.
I go to universities and meet with students and give them an intro to the architecture profession, and try to stay in contact with them as they make their way through the process. Black women are the lowest represented group in the field, at less than 0.5%. The number of BIPOC architecture students has been rising, but it's not yet reflected in the licensure.
With so much at stake, what motivates you?
I'm a sports mom, a band mom, and a public school mom. My job ultimately is to prepare my kids for what's next. They are 11 and 12, and they hold me accountable. They have great questions that deserve answers from us adults, and they're very focused on saving the Earth. I'm motivated by that accountability. No parent takes their kids' future lightly.