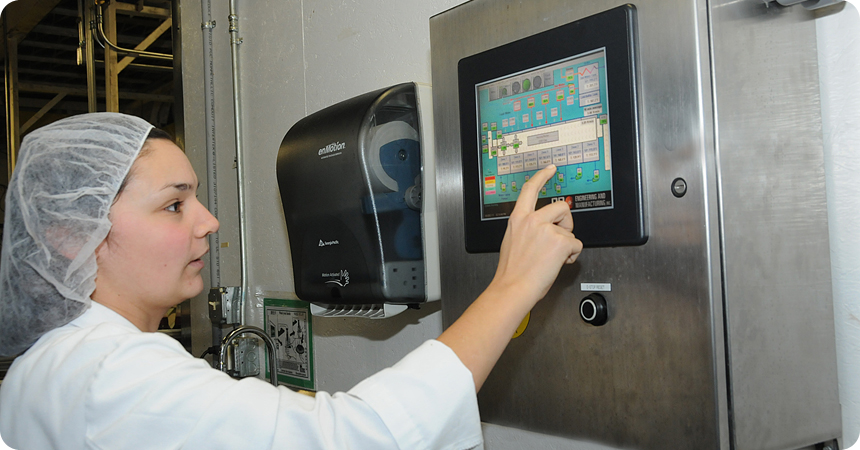 A new, high-efficiency pasteurizer is helping Yoshida Foods International triple bottling capacity and cut annual energy costs at its 70,000-square-foot manufacturing plant. The Portland company manufactures its own high-end products, such as Yoshida Fine Sauces and Crater Lake Soda, as well as additional products like Heinz BBQ Sauce and Kombucha Wonder Drink.
With customer demand way up, Yoshida management realized the only thing limiting the plant's ability to increase production was the speed of its 200-bottle-per-minute pasteurizer. To increase its production, Yoshida sought advice from Energy Trust of Oregon, which had helped the company with previous energy-efficiency improvements.
After a bit of number crunching, it was obvious that replacing the pasteurizer with a 600-bpm, high-efficiency model was far more cost-effective than retrofitting the existing one. Yoshida installed a new modular stainless steel pasteurizer with cascading water flows and seven temperature zones. Unlike the old pasteurizer that sent hot water down the drain, regenerating zones on the new model capture water and put it to use in another zone. The new pasteurizer also has controls that allow operators to monitor temperatures in each zone and to program zones for different products and bottle sizes.
The new pasteurizer is delivering an estimated 62 percent energy savings over the estimated energy use from retrofitting the old equipment—shaving an estimated $122,000 from Yoshida's annual energy costs. Energy Trust helped Yoshida with the cost of the new unit by providing a $187,103 cash incentive. "It would have been extremely difficult for us to make such an investment without financial assistance from Energy Trust," said Frank Heuschkel, president, Yoshida Foods International.
Yoshida has completed three projects with Energy Trust to date—the pasteurizer, a compressed air improvement project, and a 792-panel, 166-kilowatt solar electric system—and they're not about to stop. "Energy Trust keeps us aware of available offerings," said Heuschkel. "They connected us with lighting consultants. We're also participating in one of Energy Trust's Strategic Energy Management initiatives, which is helping our employees to identify low- and no-cost energy improvements plant wide."