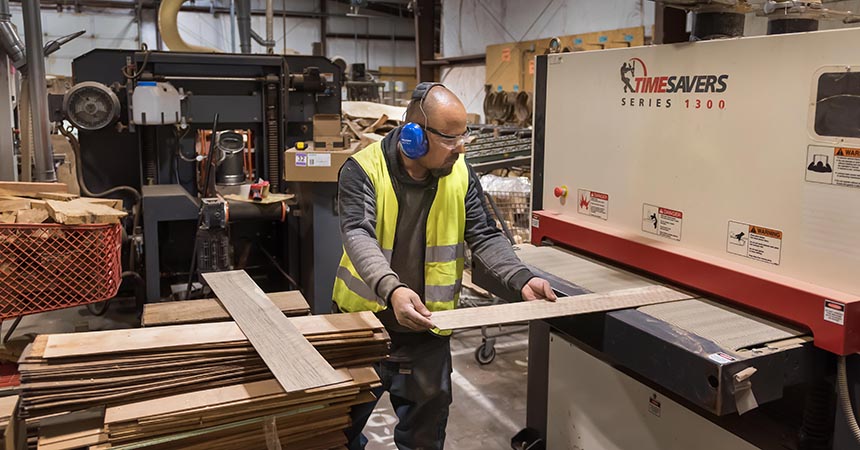 Cook Woods, a Klamath Falls-based company, mills exotic and domestic woods, and rare hardwoods, into specialty products for use by hobbyists, wood artists, and instrument makers.
Sustainability drives every part of the business. Founder Christopher Cook carries more than 270 species of wood in the showroom, the majority of which are salvaged from logging operations or sourced from around the world.
Managing how his business consumes energy is another guiding factor. "When we lower our operating costs," said Cook, "we can offer our product to customers at a lower price, which makes them happy and increases demand."
To date, Cook has invested in four energy-efficiency projects that have saved the mill more than 114,500 kilowatt hours of energy annually and earned $19,700 in Energy Trust cash incentives.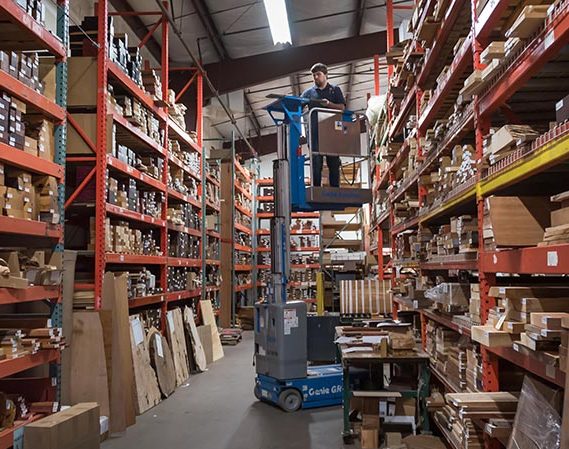 His sawmills have upgraded to LED lighting, which makes the work environment bright and cheery, and amplifies the safety factor for employees. Cook also installed a new dust collection system that saves energy by automatically adjusting motor speed based on the number of dust collectors in use. An older system ran motors at one speed all the time and required employees to manually open and close vents. Automation has made the process simpler for employees and improved dust management.
The mill's most recent energy-saving investment is a new vacuum kiln, dramatically increasing their ability to dry wood quickly. Cook has to kiln-dry all the wood that comes into the yard to remove insects and reduce moisture content. His old kiln needed 120 days to dry wood properly, causing an inventory bottleneck.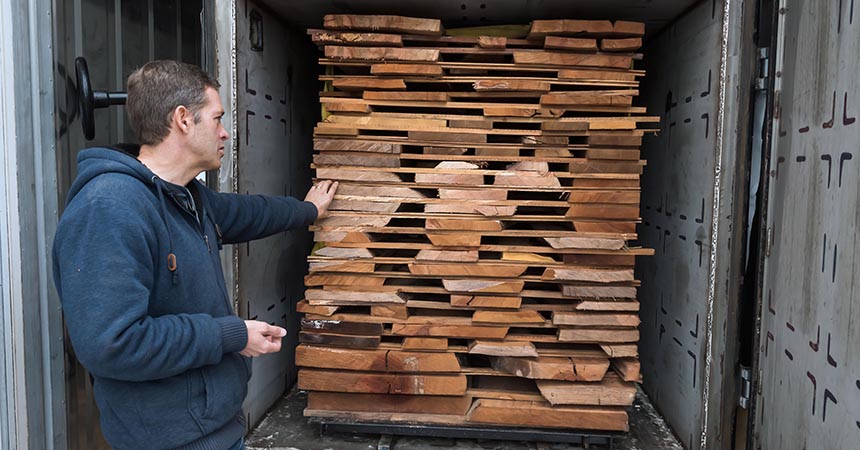 "The vacuum kiln's technology is so advanced it requires less energy to dry wood compared to the normal dehumidification kiln," said Cook.
"We've been able to cut drying time from about four months to 14 days, decreasing the load on our electrical system and improving product availability."
"Every business needs to trim the amount of energy they consume," he continued. "With these energy-saving investments, our productivity is higher, and we deliver faster turnaround on the product."
To learn how energy efficiency can improve your industrial facility, visit www.energytrust.org/programs/industry.