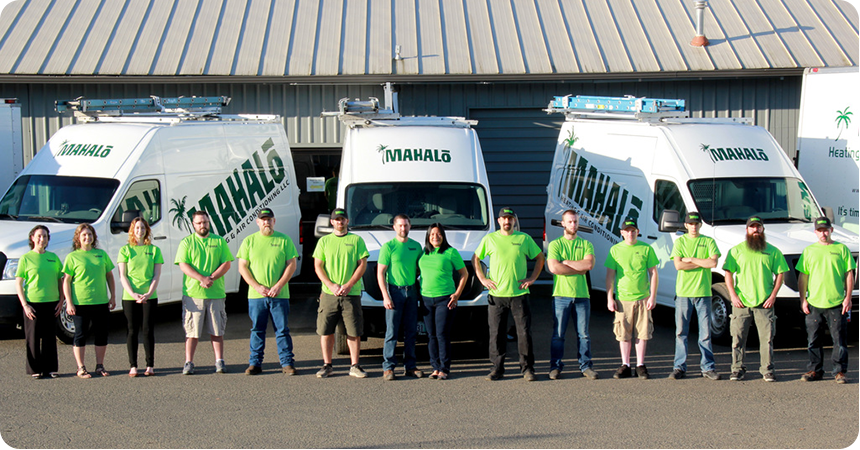 Roseburg-based Mahalo Heating and Air Conditioning LLC has been an Energy Trust trade ally since they opened their doors for business in 2008.
With 13 staff members, Mahalo Heating and Air Conditioning offers customers a wide range of heating, ventilation and air conditioning products and services, indoor air quality products, central vacuum systems and a full service department. The company serves Douglas County and coastal areas including Myrtle Point, Coquille, Coos Bay and Bandon, performing roughly 125 projects in Energy Trust service territory each year.
"Our mission is to convey a strong sense of gratitude to our customers, co-workers and the community that we are fortunate to be members of," said Erin Gogal, owner, Mahalo Heating and Air Conditioning. Gogal believes that Energy Trust incentives add value for customers, and staff enjoy educating clients about resources available.
The company is proud to participate in Energy Trust's Savings Within Reach offering, which provides enhanced incentives to help moderate-income households save energy and money through energy-efficient home upgrades. "Our community was in great need for a program such as Savings Within Reach," said Gogal. "We have been able to provide energy-efficient solutions to homeowners who otherwise would not be able to afford the upgrades."