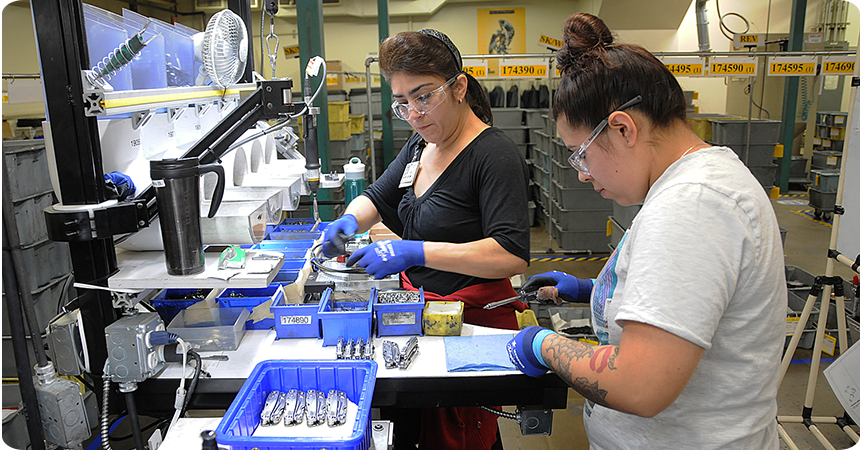 Leatherman Tool Group creates pocket tools and knives that prepare people for the unexpected. But when it came to controlling the heating, ventilating and air conditioning units on its own roof, the Portland manufacturer was continually reacting to surprises.
To allow Leatherman to monitor and fine-tune HVAC units, Energy Trust's Program Delivery Contractor recommended advanced HVAC controls that turn constant-volume rooftop units (which are basically either on or off) into dynamic part-load systems that automatically adjust according to temperature, occupancy and airflow. Advanced controls also include a wireless network that connects all the units to web-based software.
By installing advanced HVAC controls on all 59 rooftop units, Leatherman was able to trim its annual energy costs by an estimated $62,900. With a $210,332 cash incentive from Energy Trust helping to offset the project cost, Leatherman expects its investment to pay for itself in just under two years.
The advanced HVAC controls give Leatherman much more visibility and flexibility in the performance of its rooftop units. Staff can monitor the units in real-time using any computer or tablet and can easily adjust set points, schedules and sequencing, even remotely.
"By giving us the ability to monitor and fine-tune our rooftop units, these advanced controls took us from a reactive to a proactive mode," said Scott Bacon, facilities maintenance manager at Leatherman. "Before, we typically didn't know there was a problem with a unit until we received complaints from employees. Now, facilities personnel often identify issues and resolve them before occupants even arrive. We're not only cutting operating costs, we're improving comfort."