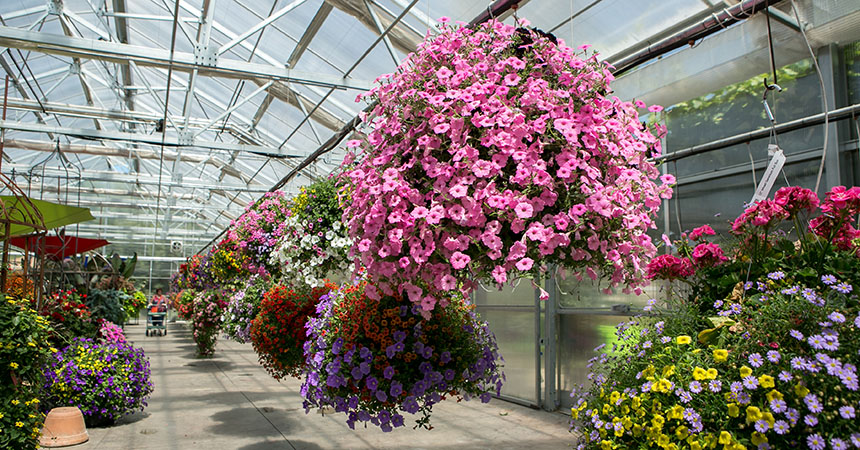 An Energy Trust trade ally for 12 years, Horticultural Services has provided greenhouse sales, design consultation and construction management expertise to nurseries in the Portland metro area and the Willamette Valley since 1995. The company supports a broad range of customers including growing production facilities, teaching and research greenhouses, retail garden centers and residential greenhouses.
"We also offer expertise regarding the incentives available for energy-efficiency greenhouse upgrades," said Chris Guntermann, vice president of technical integration, Horticultural Services. "We use Energy Trust's incentives to assist customers in upgrading their existing infrastructure to higher efficiency."
Horticultural Services worked with Peoria Gardens—a wholesale plant nursery in Albany that grows flowers, vegetable starts and herbs—on an energy-efficient roofing retrofit. "Our attention to the structural details allowed us to eliminate unnecessary materials," said Guntermann. "This enabled Peoria Gardens to save money by purchasing fewer materials while increasing crop quality from the improved environment."
To learn more about Horticultural Services' greenhouse design, consultation and construction, contact Kristen Hanson, 877.596.7432, or Chris Guntermann 971.409.4934.