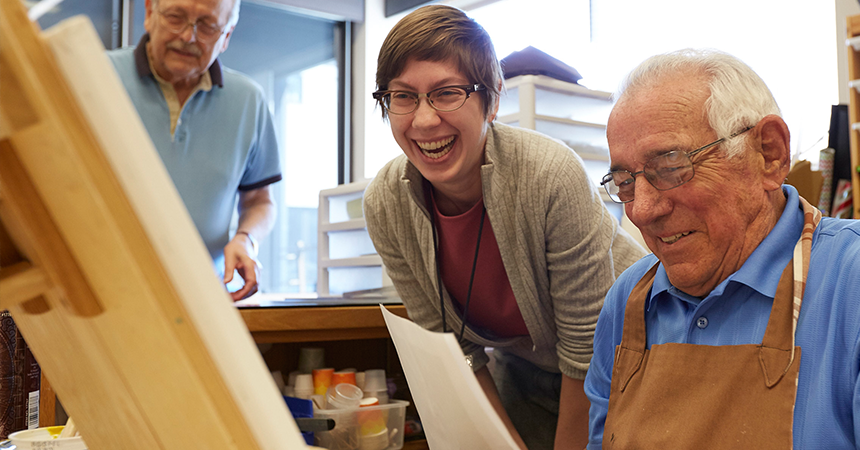 With a 60-year history as a continuing care retirement community, Willamette View Senior Living is an industry leader in transforming the aging experience. For more than a decade, the senior living community has applied that same innovative spirit to reducing energy costs.
Willamette View was among the first nonprofit organizations to receive Energy Trust cash incentives for LED lighting. It also worked with Energy Trust to make heating, ventilation and air conditioning improvements and received support for an elevator upgrade that reduced yearly energy costs by $31,000 and maintenance costs by another $42,000.
When it was time to modernize a kitchen and dining room, Willamette View again looked to Energy Trust for technical expertise and support. "We take advantage of Energy Trust incentives for any project we can," said Meredith Rizzari, facilities and sustainability coordinator at Willamette View. The remodel boasts the latest in efficient equipment—natural gas convection ovens, electric steamers, exhaust hoods and LED lighting.
"Residents are so happy with the quantity and quality of light that they're starting to request LEDs in their apartments," said Meredith. "And our kitchen employees couldn't be happier because their new space is brighter and much more comfortable."
Energy Trust helped thousands of customers like Willamette View save 103 million kilowatt hours by installing nearly 3 million LEDs in 2015. Learn more about Energy Trust customers and results in the 2015 Annual Report.