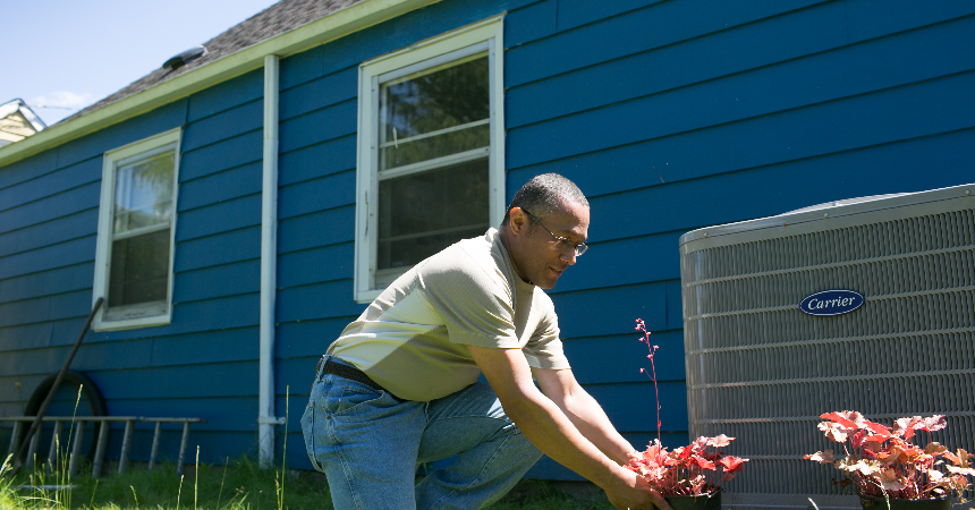 As temperatures continue to change throughout the Pacific Northwest, Energy Trust of Oregon has energy efficiency and maintenance tips to help you stay comfortable while keeping energy costs down.
Check vents and filters. Regular maintenance on forced-air furnaces and ductless heating systems will extend the lifespan of your equipment. Be sure to check filters every month to ensure proper airflow. For ductless pumps, clean the filter on the indoor fan-coil unit monthly to guarantee maximum efficiency. If you have a ducted HVAC system, replacement filters are recommended every one-to-six months depending on use.
Keep your equipment free of clutter. While inspecting filters, check that furniture or other obstructions aren't blocking your equipment. To increase airflow, maintain a two-foot clearance area around any openings. Outdoor systems can be managed by removing any encroaching plants on your heat pump or air conditioner.
Take advantage of the sunshine. Opening curtains and blinds to let in natural light will help your home feel warmer during those cool spring days. To keep your house fresh and comfortable, clean your windows of dust, dirt and grime.
Be smart with your heating. Turning down the heat is an often-overlooked step that significantly impacts your energy costs. Another efficient option is to install a smart thermostat. These devices can be programmed to make energy-saving changes automatically.
For more energy-saving tips and incentive information, contact Energy Trust at 1.866.368.7878.