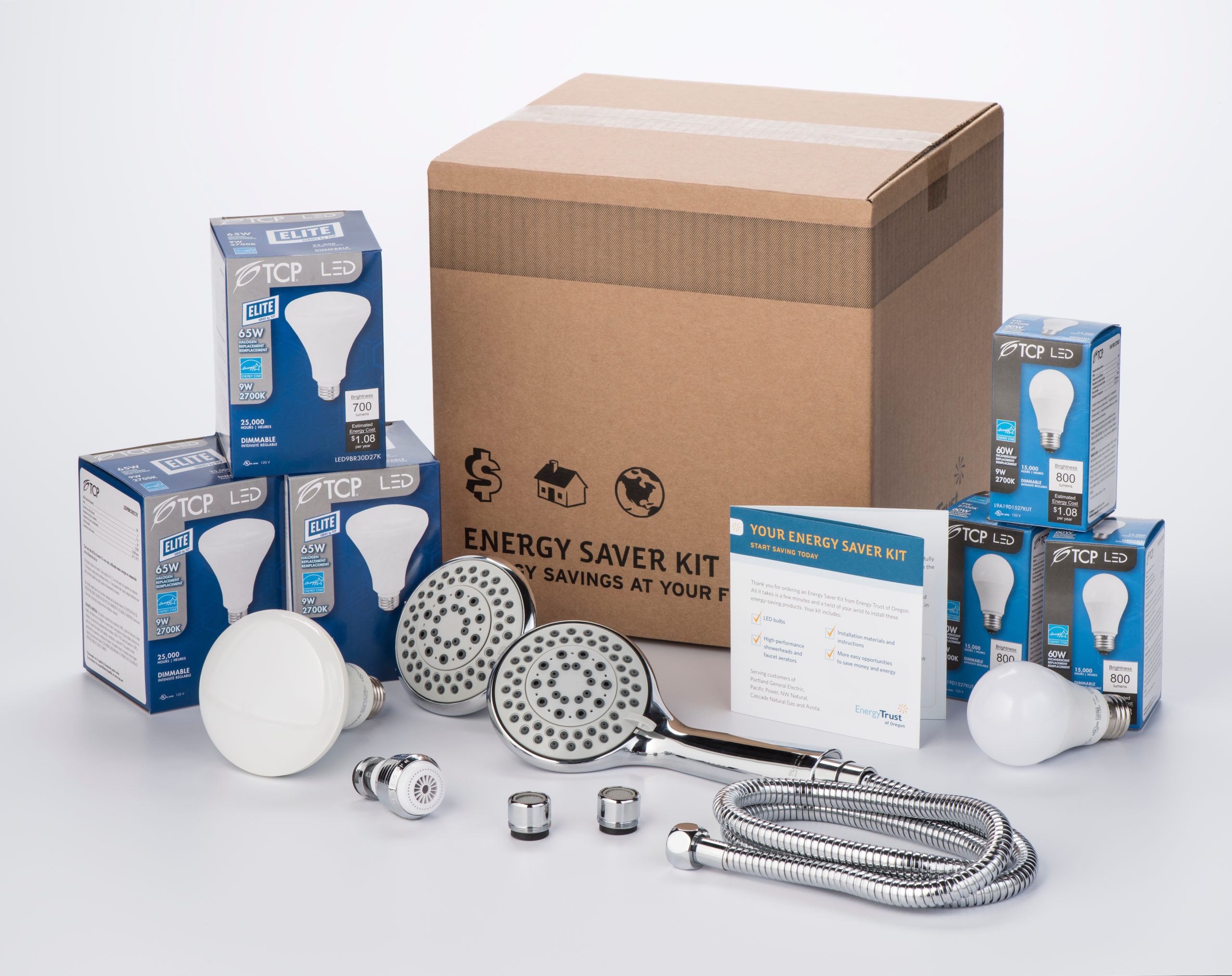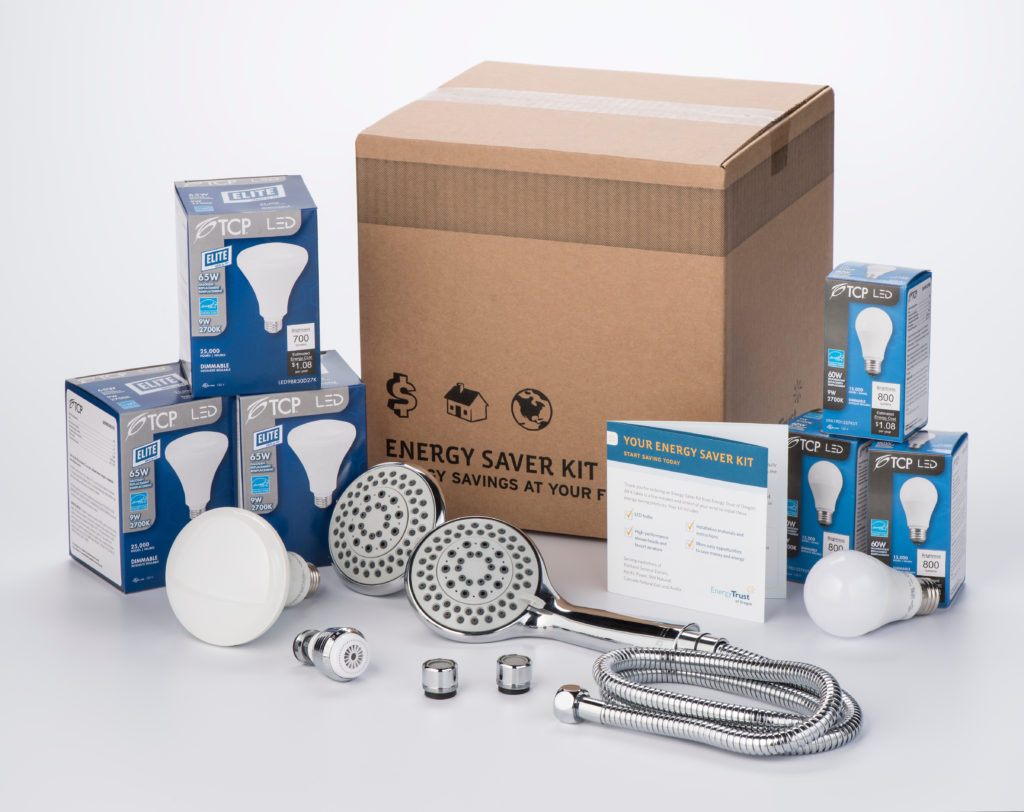 With many of us spending more time at home, household energy use has likely increased. Energy Trust of Oregon's free Energy Saver Kit is one simple way to help keep those energy costs low, and it's available to both homeowners and renters.
So what's inside the box? Great products that only take a few minutes to install and provide years of savings. Tailored to your home, your kit may include:
LED bulbs
Sometimes it really is as simple as changing a light bulb. LEDs use up to 85% less energy than standard bulbs, and each one can save about $80 over its lifetimeThey also last at least 15 times longer, so it could be a long time before you need to replace them again.
Faucet aerators
It's easy to waste water and energy at the kitchen and bathroom sink. That's where these aerators make a difference. Just twist into place and reduce your water use by up to 20% without any noticeable impact on flow.
Efficient showerheads
These high-performance showerheads maintain great water pressure and save the average home 2,300 gallons of water each year. Those savings make a difference to both your water bill and your energy bill, because the less water you need to heat, the less energy you use. Win-win.
Not every kit will contain all items listed here. Just tell us a little bit about your home and we'll tailor a free Energy Saver Kit just for you.