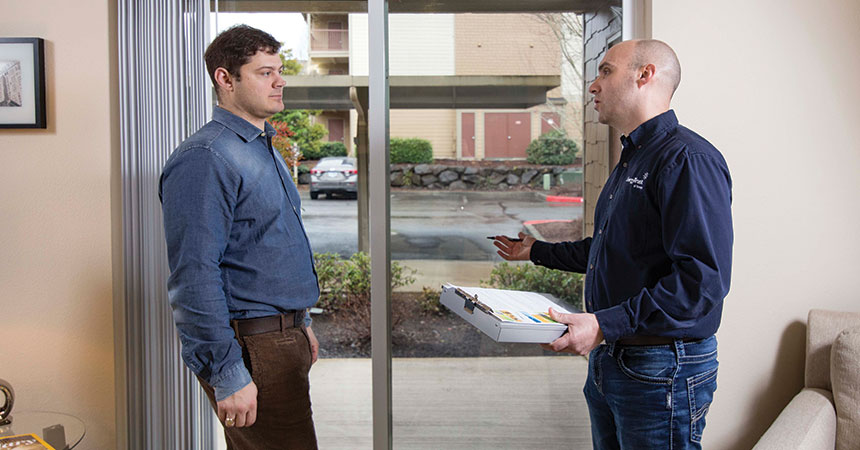 Preparing for winter ahead of time can help you catch small problems before they turn into something larger (and more expensive).
Pre-emptive maintenance checks and repairs at your property each summer can help you avoid emergencies when the weather turns cold. Perform routine preventative maintenance checks and plan ahead with the following winterization tips:

1. Service HVAC units
Ensure your heating system is in prime shape by inspecting and servicing your boilers and furnaces. If expensive repairs become a regularity, you may want to upgrade. To help offset the cost of new energy-efficient equipment, purchase HVAC equipment that qualifies for Energy Trust of Oregon cash incentives.
2. Protect plumbing
Installing insulation on domestic water pipes helps you avoid frozen pipes in the winter, while also reducing heat loss so you can save energy and money. You can receive Energy Trust cash incentives of up to $4 per linear foot of pipe insulation.
3. Install new insulation
One of the most effective ways to improve energy efficiency and resident comfort is by sealing and insulating the envelope or shell of your building. Energy Trust offers up to $0.30 per square foot on qualifying flat roof, attic/ceiling, floor, wall, knee wall and rim joist insulation.
4. Replace windows
You'll not only save energy by replacing old, leaky windows with energy-efficient models, you'll improve comfort and increase property value. New windows reduce drafts and condensation and window projects can qualify for Energy Trust cash incentives ranging from $1.75-$4.00 per square foot.

Call 1.877.510.2130, email multifamily@energytrust.org or visit www.energytrust.org/multifamily to get started.