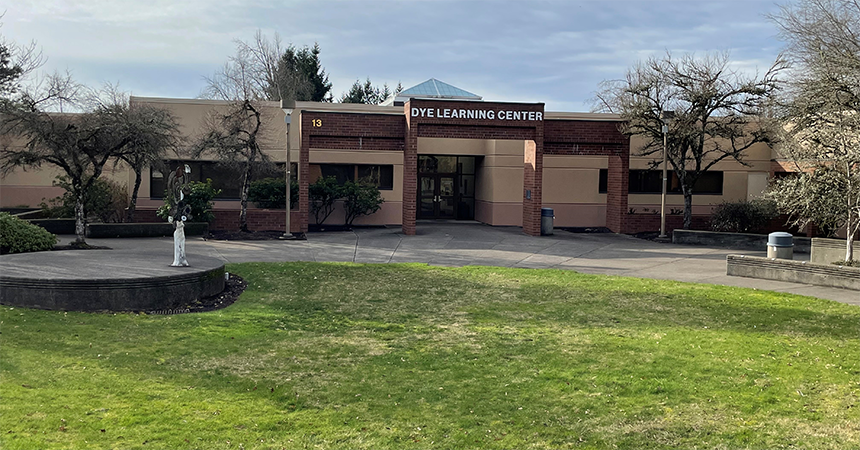 Retrocommissioning (RCx) is a detailed process that evaluates a building's energy performance with the goal of optimizing building systems and operations. Modern building management systems are very complex, and as building usage evolves, systems can drift from their original settings leading to increased energy consumption. RCx works to identify small adjustments to restore those systems to their best possible operating conditions. These small changes often have a snowball effect on the entire facility resulting in reduced energy use and lower utility bills.
Clackamas Community College recently completed an RCx project to help improve its efficiency, which uncovered the need for adjustments to the boiler servicing the Dye Learning Center on the College's main campus. "We were having heating issues right in the middle of the winter and couldn't heat the building consistently. Some areas were getting heat. Some areas were not getting heat. The boiler was running sometimes, then not, and then 24/7 for multiple days and so on," said Ron Prince, director of plant engineering at Clackamas Community College.
The retrocommissioning process began when Prince connected with McKinstry, an Energy Trust of Oregon Allied Technical Assistance Contractor (ATAC) and qualified commissioning consultant. McKinstry worked with Prince to assess the facility's building systems and current energy consumption.
Following the evaluation, Clackamas Community College received a Technical Analysis Study (TAS) outlining a list of specific adjustments that could be made to their control system and other low- and no-cost recommendations to reduce energy use, along with associated annual energy cost savings. The TAS uncovered heating and cooling inefficiencies in the older building that were wasting energy.
Prince and his team learned that they needed to reset the boiler's heating settings. The existing settings were causing the boiler to run inconsistently – consuming far more energy than needed.  "It's a 40-something-year-old system. I wasn't asking for the latest in efficiency in this project. I just wanted what we had to be able to operate efficiently," said Prince.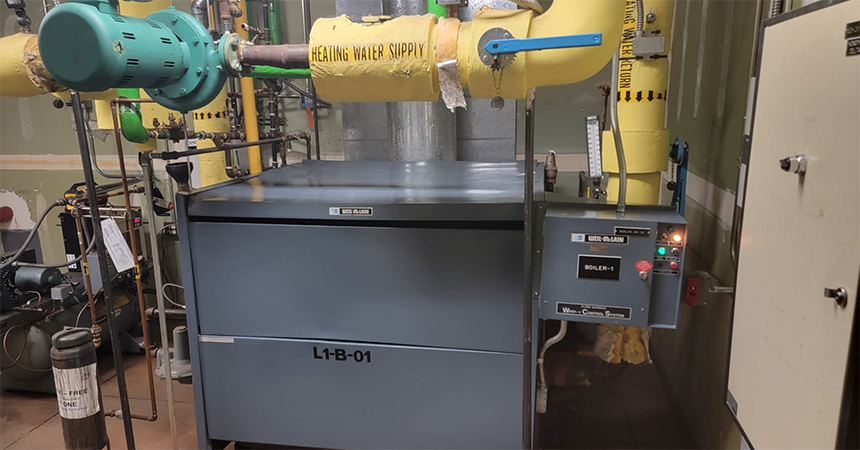 Ultimately the findings revealed that the facilities team could change the logic that tells the boiler when and where to provide heating and cooling within the Learning Center. "At different zones, what can end up happening is the boiler will just fire even if there's only one zone that needs heat" said Prince. The new programming allows the facilities team to have better control of heating and cooling zones within the Learning Center, helping to improve student comfort. "We can control their environment and the temperature in this building a lot more evenly and a lot more precisely."
After completing the RCx project, Clackamas Community College is saving $6,000 a year on energy costs just at the Dye Learning Center. The financial success of this project has also helped the Clackamas County College facilities team build trust with leadership, making it easier to get approval for future energy efficiency improvements.
The first step to saving energy is knowing how your building uses it. Energy Trust's energy advisors can help you identify energy saving solutions, including RCx, and begin an analysis to qualify your energy efficiency options. Retrocommissioning projects can save your business thousands of dollars a year on energy bills. And the good news is – Energy Trust covers up to 100% of eligible project costs for RCx projects!
For information on eligibility requirements or to discuss an RCx project for your building, email existingbuildings@energytrust.org or call 1.866.605.1676.