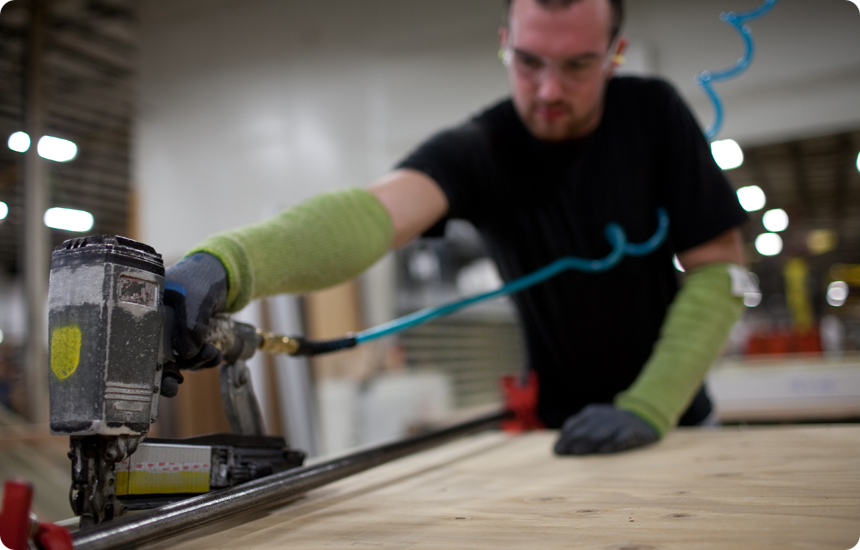 This fall, Energy Trust's Production Efficiency program hit a significant milestone by providing an incentive for the 2,000th streamlined industrial project.
Energy Trust first introduced streamlined industrial incentives in 2009 to encourage smaller industrial projects. Production Efficiency had historically focused on custom projects at large industrial sites. These offers provide a simple way for customers to receive standard incentives by working with their trade allies and vendors to upgrade to energy-efficient equipment for compressed air, heating, refrigeration, irrigation, pumps and installing high-efficiency industrial lighting solutions.
The volume of streamlined industrial projects is expected to increase even more in 2014 as Energy Trust Program Delivery Contractors begin scoping for these opportunities at customer sites that had primarily installed custom projects.
"Energy Trust provides streamlined offerings for smaller industrial customers to make it easier for them to access incentives," said Adam Bartini, program manager, Energy Trust. "The streamlined incentives also support businesses of all sizes that are looking to benefit from energy-efficiency upgrades to their equipment."
"We're glad we chose the new compressor options," said David Criss, facility manager, Imperial Manufacturing in Portland. "The cash incentives that Energy Trust provided made it easier to move forward."
Find more information about incentives for industrial businesses or find a vendor or contractor in your area.