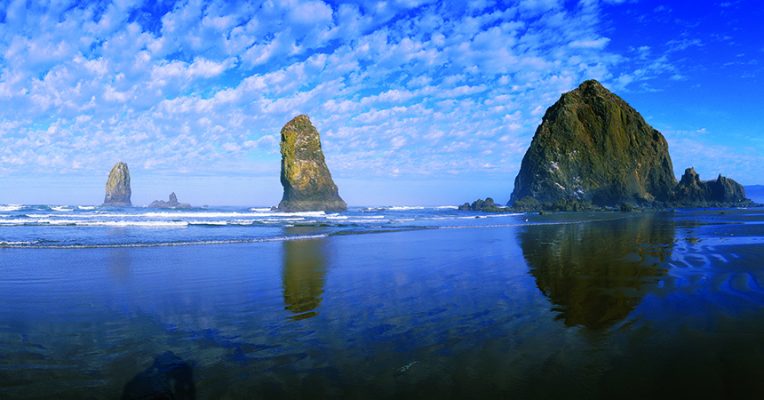 In June, the Oregon Audits Division of the Secretary of State's office issued findings for its performance audit of the Oregon Public Utility Commission's (OPUC) oversight of Energy Trust of Oregon. Following a year-long review process, auditors determined that the cost controls governing Energy Trust's administrative costs—the costs for goods and services used to manage Energy Trust—are reasonable, and that Energy Trust has consistently spent below the established annual cap set by the OPUC for such costs.
The audit evaluated the OPUC's oversight of Energy Trust and the controls used to establish reasonable administrative costs. Auditors outlined in the report the various areas of oversight provided by the OPUC, as well as the public feedback processes for annual budgets and strategic plans that create an additional layer of oversight for Energy Trust. Overall, the auditors noted that "both entities have adequate controls in place to ensure that Energy Trust administrative costs are reasonable."
"The audit report found what we know to be true: that our responsibility to utility customers is at the heart of the decisions we make about program and administrative costs," said Michael Colgrove, executive director, Energy Trust. "The OPUC, Energy Trust staff and our board of directors have worked closely since our founding to develop transparent, effective and efficient reporting, guidelines and procedures."
In its report, state auditors offered recommendations in three areas to further enrich the OPUC's controls and oversight, including enhancing guidance around specific administrative items and refining language in the annual performance measure that defines Energy Trust's administrative cost threshold. Auditors also recommended improvements in the financial reporting of administrative costs to improve transparency in how Energy Trust's administrative costs are calculated. Energy Trust and OPUC will work together to implement the auditors' recommendations to further strengthen our transparency and accountability record.
The full Secretary of State's audit can be found on Energy Trust's website, including a response letter from OPUC on page 29. Additionally, please visit our website to read a letter from OPUC Chair Megan Decker addressed to stakeholders.
The Secretary of State's audit of Energy Trust is the second independent audit conducted about the organization this year. In April, Energy Trust received an "unmodified" report from an independent, third-party financial auditor, Moss Adams. An unmodified report is the best result an organization can earn and means that Energy Trust's financial statements fairly represent the health of the organization, aligning to Generally Accepted Accounting Principles (GAAP). This was the 15th year Energy Trust received a clean report from this financial audit.
"Between these two audits, we have confidence that Energy Trust operates with strong and thorough internal cost controls," said Anne Haworth-Root, the chairperson of the board's audit committee. "I compliment and thank the staff at Energy Trust for its judicious and diligent management of its financial practices to ensure the organization is a good steward of ratepayer funds."