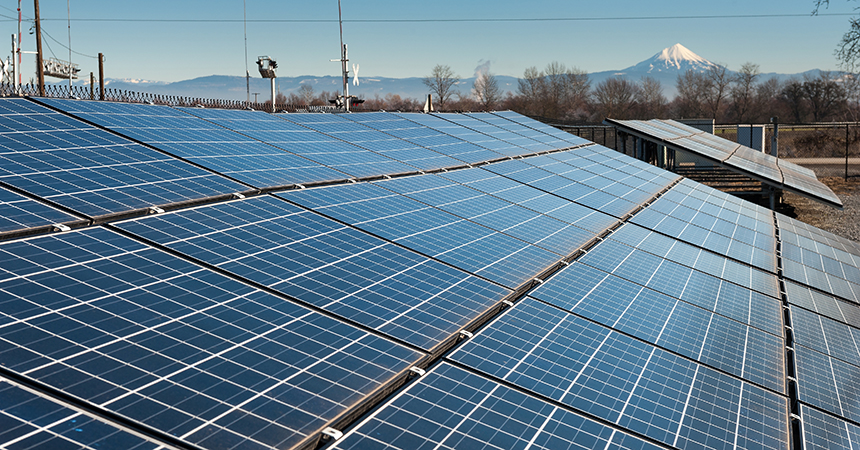 In the seventh edition of the U.S. Clean Tech Leadership Index, Oregon ranked fourth in the State Index and Portland ranked fourth in the Metro Index.
The U.S. Clean Tech Leadership Index tracks and ranks clean energy and clean tech activities in all 50 states and the 50 largest metro areas in the U.S.
The State Index ranked three main categories: technology, policy and capital. Overall, there were more than 70 indicators in the index, including clean energy generation, energy storage installations, green building deployment, energy efficiency expenditures, electric vehicles and clean energy patents.
Within each of the three main categories, Oregon finished third in the technology, fourth in policy (up two places from last year) and third in capital (up three spots).
Portland was ranked fourth in the Metro Index, dropping down one rank from last year largely due to slight changes in indicator and scoring methodology. Portland performed particularly well in the advanced transportation category, placing ninth, and in the green buildings category, finishing sixth thanks to strong LEED certified building development and a new energy performance reporting policy for commercial buildings enacted in 2015.
Key findings across the U.S. include:
An increasing number of cities, states, and companies are raising their renewable energy targets. Green buildings are becoming the standard and energy storage and electric vehicles are becoming mainstream.
 There has been good progress in the transition to a clean-energy economy over the past seven years. 14 states have exceeded 10 percent renewable generation, and the top three states (Iowa, South Dakota and Kansas) are at 31 percent, 25 percent, and 24 percent renewable generation respectively.
California became the first state to generate 10 percent of its in-state electricity from utility-scale and distributed solar, with Hawaii not far behind at 7 percent.
To learn more about the Clean Edge Leadership Index and national rankings, download the report.