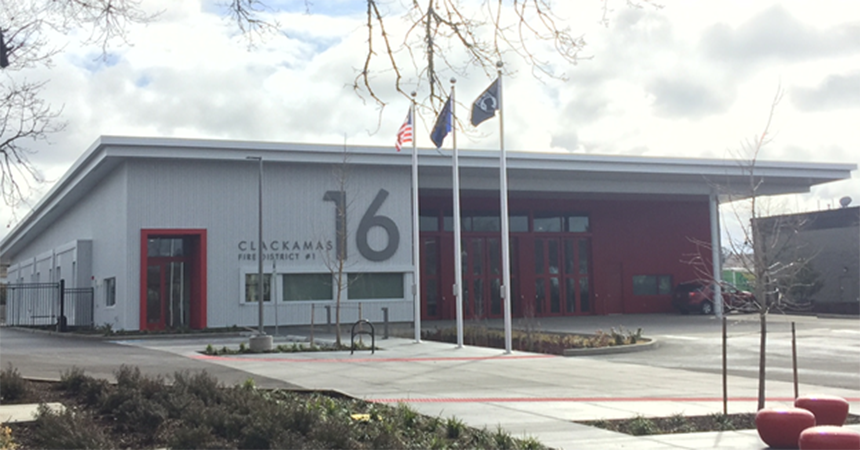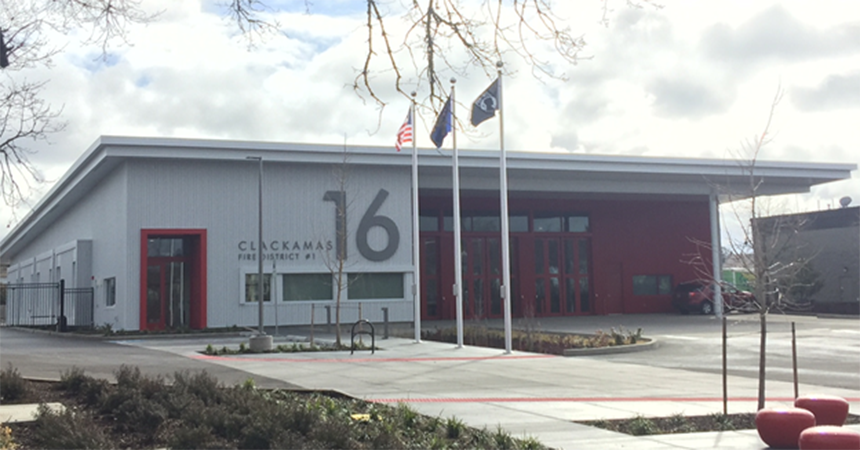 Firefighters and residents in the Hilltop area of Oregon City have a brand new fire station that not only protects the community, but also the environment. Clackamas Fire Station 16 is the first of its kind to enroll in Path to Net Zero.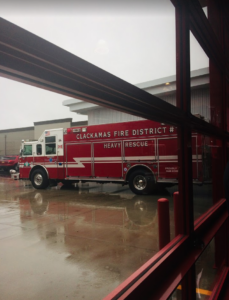 The 12,000-square-foot facility will house up to eight firefighters, five emergency response vehicles and a new ladder truck, while also supporting district training activities. It replaces an existing 1970s facility on the same site.
There's a lot that makes this building special: it incorporates a high-efficiency envelope design, passive cooling, daylight harvesting and rooftop solar panels to be both structurally and energy resilient. These design and solar features help make Station 16 far more energy efficient than a typical fire station, saving an estimated 39,700 kilowatt hours (kWh) and 370 therms while generating 23,700 kWh each year.
Through Path to Net Zero, the project has received over $40,000 in Energy Trust cash incentives.
The Fire District felt strongly that Station 16 should be environmentally responsible and provide the best possible stewardship of taxpayer dollars. Community members celebrated that vision at a February 12 ribbon cutting, proudly welcoming the new station to the area.