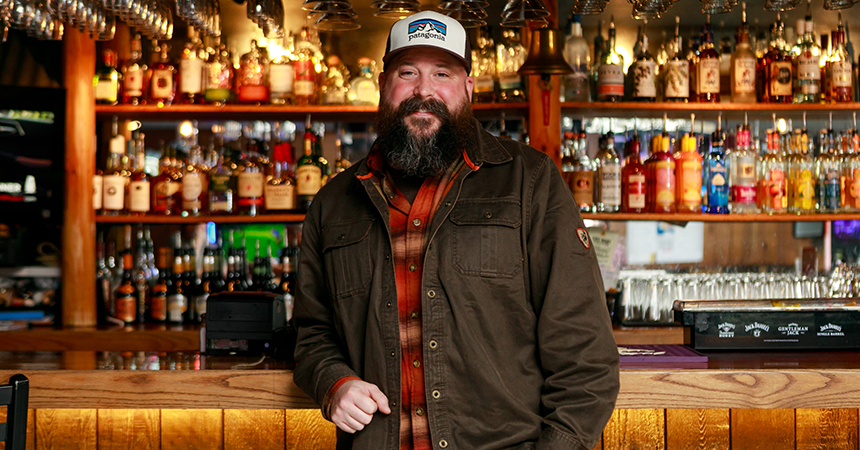 In Gresham, Energy Trust has been working closely with utility partner Portland General Electric and City of Gresham's Green Business Program to reach small businesses eligible for free lighting upgrades. Energy Trust offers incentives that can significantly lower or even cover the total cost of installing new LED lights and controls.
Compared to traditional bulbs, LEDs use 90% less energy and last longer, saving businesses money on both energy use and maintenance. This allows businesses to take the money they would've spent on utility bills and invest it right back into their operations.
"Managing costs is a crucial aspect of growing successful small businesses, so being able to offer a free energy efficiency upgrade is a big deal," said Gregg Hayward, business sustainability coordinator for the City of Gresham. "Energy Trust's no-cost lighting program is a great way for our local businesses to start their energy efficiency journey – especially for those who wouldn't have had access to these types of upgrades otherwise. This collaboration is another way the City of Gresham helps support a thriving economy in our community."
Meet the Businesses
To date, more than 55 Gresham businesses have taken advantage of Energy Trust's free assessment, effectively eliminating upfront costs and allowing them to see savings right away. Meet three small business owners and what they have to say about their experience.
3-46 GRIT Crossfit
When the pandemic hit, the owners of  3-46 Grit Crossfit  were doing what they could to get by and save costs. They knew they had to update the lighting in their 7,000-square-foot space but weren't sure how to afford it. When a representative from PGE walked in their door and asked if they knew about free lighting incentives through Energy Trust, the stars aligned.  With their new lighting, 3-46 GRIT CrossFit will save roughly $1,100 and 13,700 kwh of energy a year.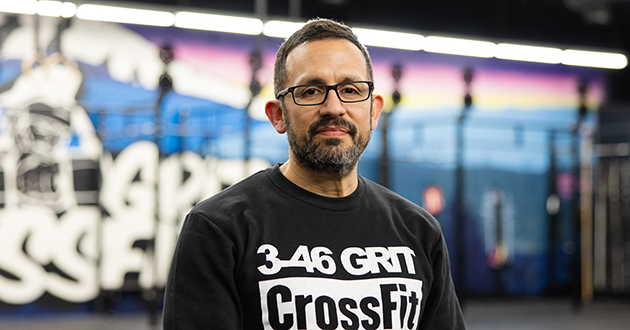 "The timing could not have been more perfect," said Randy Lauer, Co-owner of 3-46 GRIT CrossFit. "The pandemic was rough on small businesses, especially gyms. We were really fortunate to be approved for a no-cost lighting install, and the process was so quick and smooth. The lighting upgrades not only transformed our space but have also allowed us to invest more in other parts of our business."
Puff's Pub
Puff's Pub has been a Gresham mainstay since 1987. Like their neighbors above, when the pandemic slowed business, they took advantage of the down time and worked with Energy Trust to install new lights in the pub and in the parking lot, saving them $260 on annual utility bills.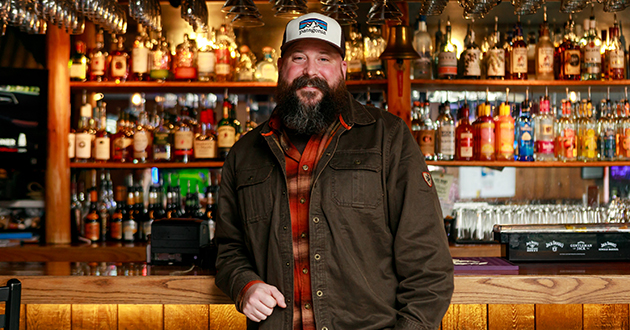 "Look, I am a skeptic at heart. A free lighting upgrade felt a little too good to be true," said Brad Lee, co-owner of Puff's Pub. "However, the experience was so seamless, and I love the fact that I'm saving time by not having to constantly change out fluorescent bulbs. Now not only am I planning more upgrades, but I'm telling other business owners in the community to take advantage, too."
 Sugar Cubed Bakery
Sugar Cubed Bakery, located in downtown Gresham since 2017, is an award-winning bakery and the owners are leaders in the local business community. After working with PGE to install a smart thermostat last year, the utility partner recommended Sugar Cubed apply for Energy Trust lighting incentives. They are now in the process of scheduling their installation.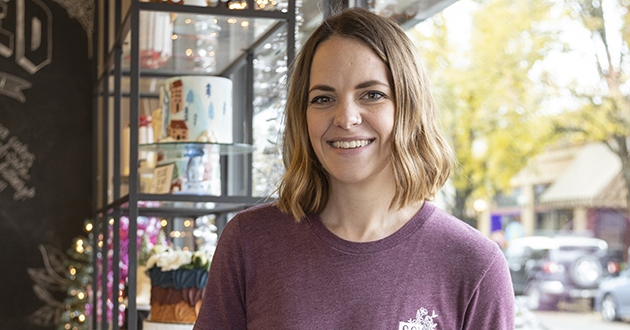 "Anytime you can look long term and see how your business can save money, it's always a wise decision. We're constantly looking for ways to save on costs, and updating our lighting is an obvious choice," said owner Kayla Brown. "We also make an impact as a small business, so if there's a way we can be more eco-conscious we're going to try our best. We can't wait to get LEDs in our space."
To qualify for a no-cost lighting installation, small businesses must be located in Oregon and be a customer of PGE or Pacific Power. They must also have 20 employees or less, or operate in an existing space that is 20,000-square-feet or less.
Upon qualification, the process begins with a free walkthrough survey from an Energy Trust representative, who will provide upgrade options that are best for the business. They will then work with a trusted contractor to complete the installation.  To date, Energy Trust has completed nearly 900 no-cost lighting installations for eligible small businesses. To learn more or to schedule a free walkthrough survey, small businesses are encouraged to give us a call at 1.800.326.2917 or send us an email at lighting@energytrust.org.
While not every business may qualify for a no-cost lighting upgrade, there are many more options to receive incentives on lighting. For a complete list of incentives, visit our instant discounts for business lighting page, commercial lighting page, multifamily lighting page or industrial lighting page.