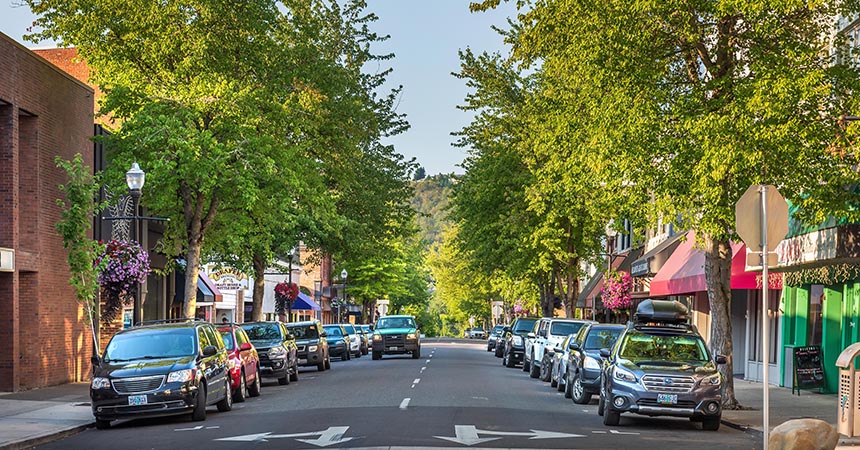 Energy Trust's draft 2023 budget is available for public comment now through October 19.
Read all about the draft budget here, including a budget overview, supporting memos, action plans and financial statements.
The budget and action plan describe how Energy Trust will invest utility customer funds in projects and programs that save customers energy, generate renewable power and deliver additional benefits for customers and communities in 2023.
These strategies are designed to ensure all utility customers and communities have opportunities to participate and benefit from these investments—including customers of color, customers with low incomes and rural customers.
The budget was built around three goals:
Customers will save and generate energy and reduce costs in 2023 and beyond as a result of Energy Trust's investments in their clean energy projects and upgrades.
Utility partners, communities and policy implementers will achieve their objectives by leveraging Energy Trust's clean energy solutions that reduce greenhouse gas emissions, support grid management and deliver additional societal benefits.
Customers and stakeholders will gain future benefits from Energy Trust's investments in preparing for a more dynamic and complex energy industry.
With these goals as a guide, Energy Trust has proposed a budget that would invest $229 million to save 48.4 average megawatts of electricity, 6.9 million annual therms of natural gas and generate 5.9 average megawatts of renewable power.
It would do so by distributing $114.4 million in cash incentives to customers for projects that save and generate energy, avoiding 2.7 million metric tons of carbon dioxide over time.
Public comments on the draft budget are due to Energy Trust by 5 p.m. PST on October 19. Comments may be emailed to info@energytrust.org with the subject line "Budget Comment" or mailed to Energy Trust of Oregon, 421 SW Oak St., Suite 300, Portland, Oregon 97204.
On October 12, Energy Trust will host a virtual budget board of directors' workshop and public information session where you can learn more about the budget. The workshop is open to the public.
Energy Trust's budget and action plans are developed collaboratively with utility partners Portland General Electric, Pacific Power, NW Natural, Cascade Natural Gas and Avista, along with valued input from stakeholders, customers and the public.