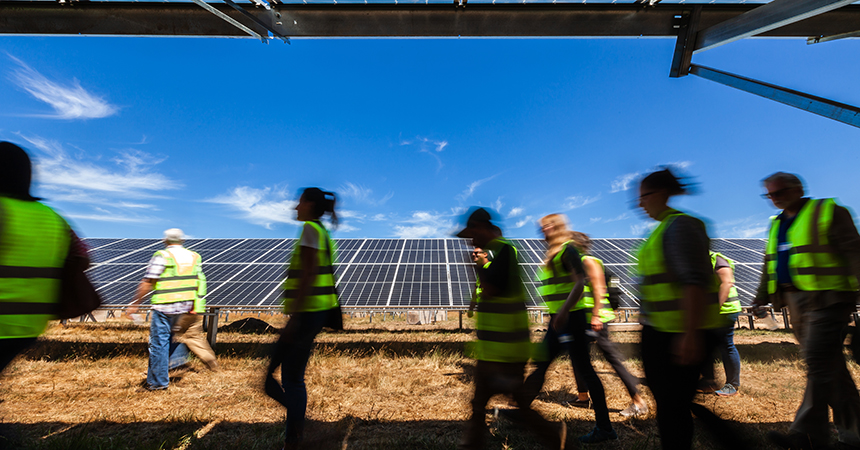 Energy Trust is conducting a national search for a director of innovation and development, a new executive leadership position in the organization.
We're seeking a visionary leader with a passion for innovation and broad development expertise to help us reach more customers and meet emerging needs, from environmental justice to housing affordability and resiliency in the face of natural disasters and climate change.
This position will be instrumental in Energy Trust's ability to achieve the goals in our current five-year Strategic Plan, especially our goal of leveraging additional funding to advance clean energy investments that deliver multiple benefits.
This is especially relevant given the recent passage of the Inflation Reduction Act, representing the largest U.S. investment in climate and clean energy.
We're seeking candidates with:
Expertise in business development strategy and execution, particularly with nonprofits, large funding development, federal contracts, and grants (i.e., excluding small donor fundraising campaigns, gala/event planning).
Exceptional skill in developing and strengthening relationships across a wide variety of stakeholders, partners and funders, including direct experience engaging authentically with rural communities, communities of color and low-income communities. Lived experience is preferred.
Deep knowledge and passion around innovation best practices, promoting a culture of innovation, and establishing and leading an internal consulting or services function.
Demonstrated understanding of clean energy policy and program delivery, key industry stakeholders, energy industry or utility markets and operations is strongly preferred.
Interested candidates can submit a resume and application (a cover letter recommended but not required) at www.energytrust.org/About/careers. Applications will be accepted through Oct. 28.