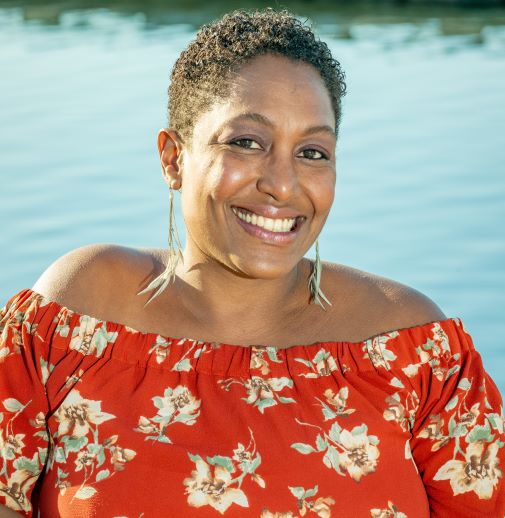 Photo credit: Broken Banjo Photography / Trav Williams
This is a part of a series of blog posts amplifying community voices.
LaNicia Duke founded the Black Rural Network in 2021 with the goal of connecting on issues affecting rural communities and offering expertise on what it's like to be Black in rural Oregon.
"We all come from such unique, diverse backgrounds. There's not a monolithic Black person or rural person. We all have a different reason for wanting to live where we live," said Duke, who lives in Clatsop County.
Black Rural Network, which is a program of the nonprofit Humble Beginnings, held its inaugural conference this spring in Pendleton, bringing together people from across the state to discuss civic engagement in rural communities.
Last month, Duke joined Energy Trust's Diversity Advisory Council, which advises the organization on ways to better reach customers it has underserved in the past, including people of color and people in rural parts of the state.
Here Duke talks about rural life, the origins of the network and the need for conversations without boundaries.
"Being able to meet people where they are, having real conversations with our neighbors with no assumptions and no boundaries, that leads to genuine relationships that are sometimes missed living in urban communities," she said.
Q: You grew up in Los Angeles and lived in the Seattle area for many years. What brought you to the Oregon coast?
A list of what I wanted my life to look like, a Google search and prayer. I had never been here before and did not know one person when I got here. I did not know that I was moving to a place where many people had never met Black people before. I think the community was more in shock than I was. It was a lot to get used to – being in a small community, being somewhere everybody knows who you are…
But overall, it's been the best move for me, and I'm very grateful to call the Oregon coast home. I've made some wonderful friends since being here, but it was definite a learning curve.
Q: What inspired you to start the Black Rural Network?
In about 2017 I was living in Tillamook County – I live in Clatsop County now – and I started organizing Martin Luther King Jr. Day events. I had never lived anywhere before that did not celebrate Dr. King's holiday and just took it upon myself to start something with folks in the community. We did three years of that.
And then in 2020 after the murder of George Floyd, there were a lot of calls to action. Me being one of the few Black people that many folks on the coast knew, I was trying to see how would I as a person and then in my community respond to a lot of conversations…
But the Black Rural Network was literally a reaction I had to a conversation I had last year with an administrator at a nearby county. When I asked about equity, how it would be looked at outside of translation services for our Spanish-speaking neighbors, I was told there weren't enough Black people in our community to have that conversation.
It really just sparked something in me, because I'm one, and so what that meant to me was if it was just me – and it's not, there's more than just me, but if it was just me – that I was not good enough. I need to prove to them that there are Black people who live in rural communities… Just because there might only be, say, 100 Black people in a county of 27,000, their voices still deserve to be heard.
Q: What are some challenges you see in your community?
I think the biggest thing is coming out of isolation. And not pandemic isolation – living in rural communities, we're spread out and a lot of us are isolated no matter what color we are. But it can be a particular challenge for Black folks, especially because some in these communities are not used to having Black neighbors.
I've definitely had to answer my fair share of questions that I didn't have asked of me growing up in Los Angeles. But we've got to be able to hold space for grace and give people the grace to grow. Sometimes the hardest conversations are with the people who think they've already grown.