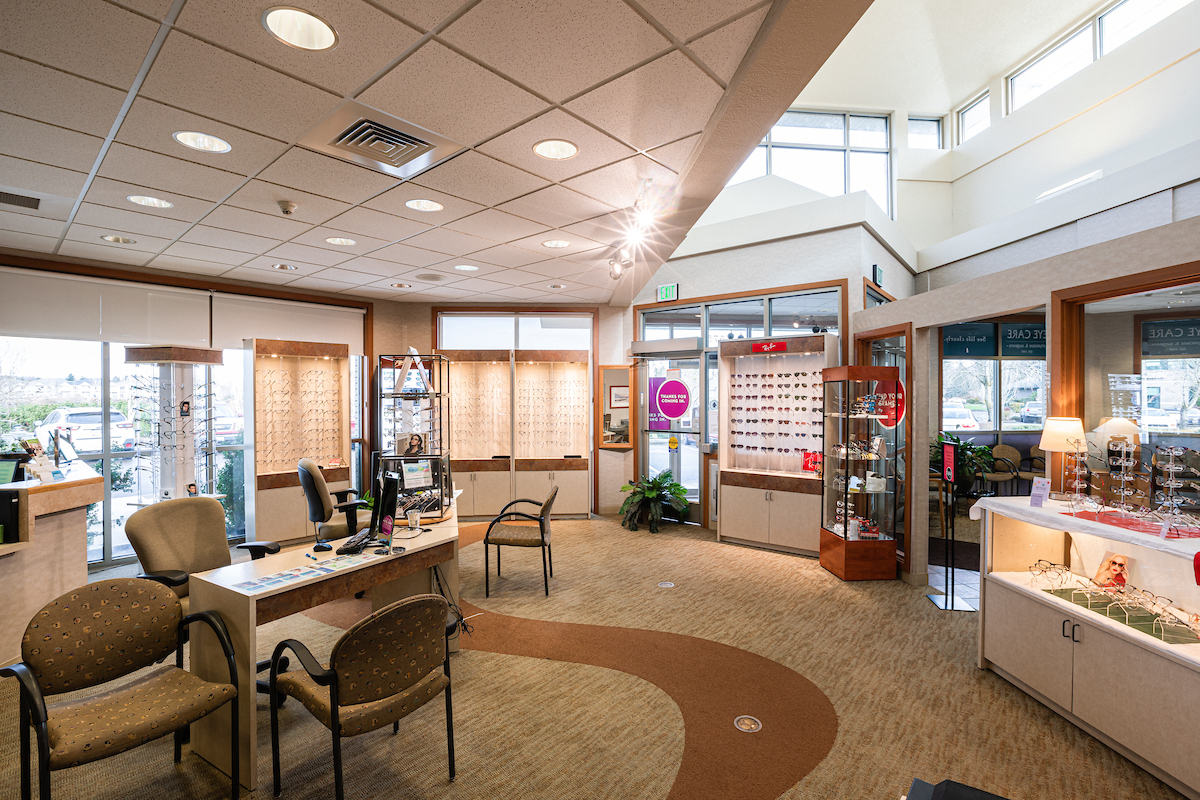 At Eye Care Physicians and Surgeons, patient comfort and care come first. That's why Orval Gilmore, office administrator at the clinic's Keizer location, set out to fix the office's failing HVAC system that was causing inconsistent heating and cooling.
"Every winter we would have issues, and then in the summer we would have issues again when the heat hit," said Gilmore. Staff used space heaters and fans to control the environment due to the system's poor performance, resulting in increased energy usage.
the HVAC system was a priority not only because of the negative impact it was having on staff and patients, but Gilmore also wanted the clinic to operate more sustainably.
Gilmore brought in Rick Ramsey of Building Energy, an Energy Trust of Oregon trade ally, to assess the HVAC system and determine what could be done to ensure it was running  optimally as possible. After examining the system and building plans, Ramsey discovered the HVAC control system wasn't monitoring the indoor environment accurately, causing it to run 24 hours a day at full speed and needing reconfiguration.
Realizing how much energy Eye Care Physicians and Surgeons could save, Ramsey reached out to Energy Trust to schedule an on-site assessment that would help him identify energy-efficient system upgrades eligible for cash incentives. The site assessment recommended installing direct digital controls (DDC), which would help increase the building's comfort levels while reducing its energy consumption.
DDC systems, which are also known as building automation or energy management systems, give maintenance staff an in-depth view of HVAC operation and performance. The DDCs collect performance data that can be used to improve the efficiency of the system and then allow the system to respond to changing indoor conditions. The amount of information DDCs collect and make available allow operators to "make better, more educated decisions that maximize energy savings while maintaining comfort," said Ramsey. DDCs ensure comfort, energy efficiency and equipment health simultaneously.
In total, this DDC upgrade will save the clinic over $4,000 on annual utility costs. "When you just sit back and pay the bills without questioning them, you won't notice when energy is being wasted. You have to ask questions," said Gilmore.
Due to the installation of DDCs, Eye Care Physicians staff and patients now benefit from a fully functioning HVAC system that ensures comfortable indoor temperatures. One of the clinic's optometrists, Dr. John Harrington, agrees with the improvement in the HVAC's performance. "It's a lot easier to adjust the temperature now," said Dr. Harrington. "The office has been much more comfortable this winter than in years past."
"Orval [Gilmore] was able to get a really top-notch system at a good price thanks to cash incentives from Energy Trust," said Ramsey. "It was a really smart move." Energy Trust offers incentives for a variety of energy-efficient appliances, equipment and technology installations. Find a contractor for your next energy-saving project from our list of trusted trade allies.