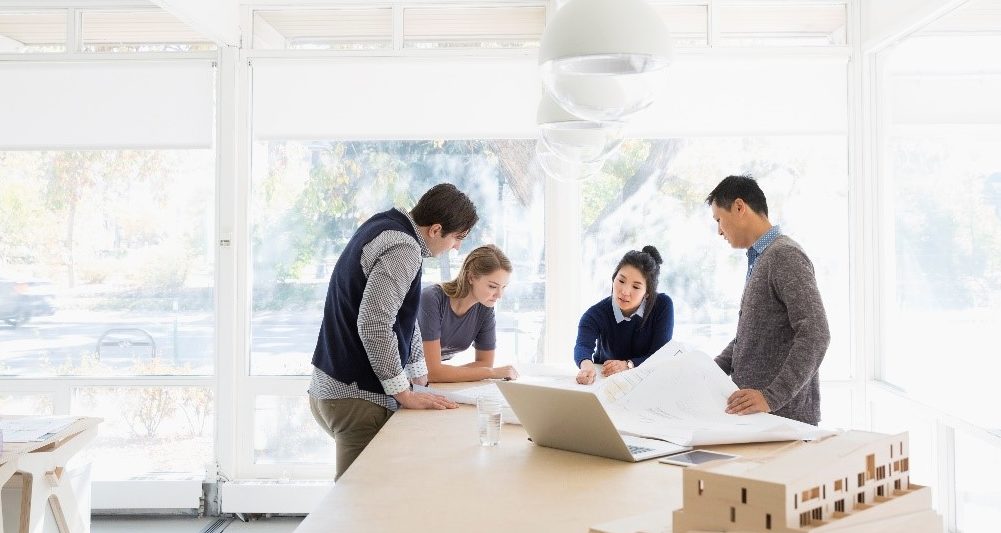 Energy Trust of Oregon is excited to announce the six recipients of the 2020 Net Zero Emerging Leaders Internship grant. The selected architecture firms will employ student interns for a 12-week internship beginning January 2020. The interns' work will assist the firms in reaching their AIA 2030 Commitment to prioritize energy performance in their practice.
Firms were selected based on a strong internship management plan and their ability to develop resources for AIA 2030 DDx reporting. Applicants also shared their strategies for implementing diversity, equity and inclusion to encourage future building designs that are more likely to meet the needs of all Oregonians.
The selected architecture firms are:
The Net Zero Emerging Leaders student interns will share their experience and findings at a special event in April 2020. Be on the lookout for an invite in your inbox this coming spring.
"We're excited to continue this internship grant offering around the AIA 2030 Commitment to support architecture and engineering firms in gaining additional insight on the energy performance of their building designs," said Energy Trust senior program manager Jessica Iplikci. "The internships provide students with career development opportunities while also gaining an understanding of net-zero building design in Oregon."
For more information on how we're working together to grow Oregon's network of net-zero design professionals, please visit www.energytrust.org/netzerogrants.