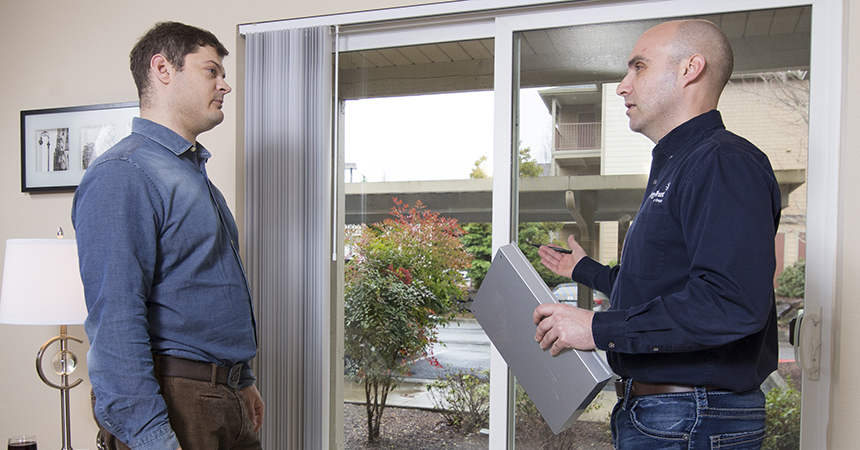 Energy-efficient equipment upgrades are an easy way to make your property more valuable and competitive. Cash incentives from Energy Trust can help you get started.
Portland's booming multifamily market has brought an influx of capital into the market, along with competition from large and established ownership groups. A free walkthrough survey from Energy Trust is a great way to identify opportunities to help you increase your property value, stay competitive and save energy. We'll help you identify energy upgrades that can help make your property more attractive to prospective tenants.
Your walkthrough survey concludes with a detailed report to determine strategic ways to achieve energy savings, along with projected annual and five-year cumulative savings to help you plan capital improvements. With your report in hand, your team can identify and implement projects that bring cost-saving benefits for both owners and residents.
Contact Energy Trust today to get started.
Call 1.877.510.2130, email multifamily@energytrust.org or visit www.energytrust.org/multifamily.