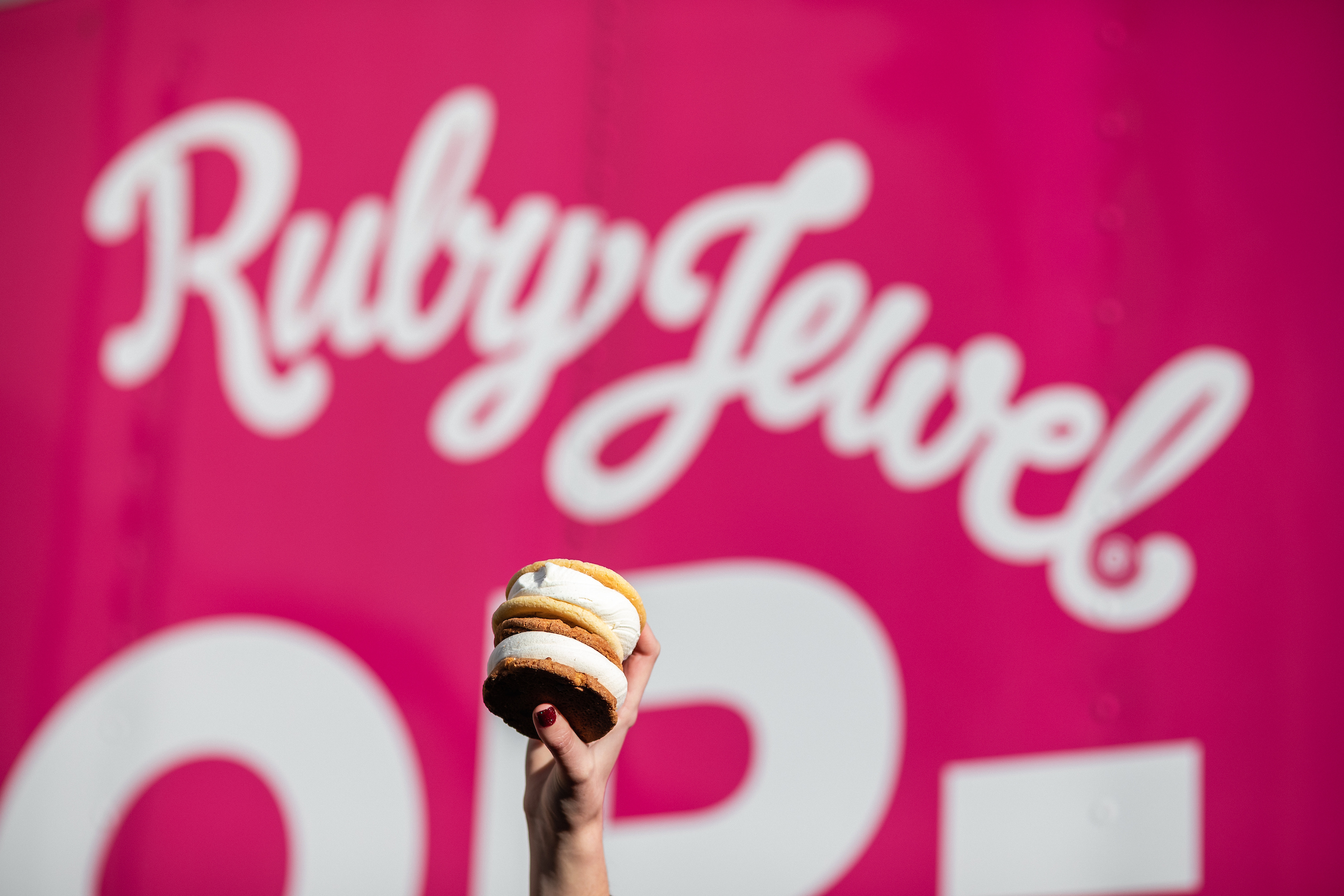 When your signature product depends on super-premium ice cream, consistency is critical. Any change to the air's temperature or moisture content can mess with quality of frozen treats like the ice cream sandwiches that are Portland-based Ruby Jewel's claim to fame.
Ruby Jewel minimizes the use of stabilizers in its products, said Steve Panos, the company's director of operations. That means the sandwiches need to stay perfectly frozen to keep ice crystals from forming. The result is a richer, creamier ice cream — but also more complexity for Panos and his team.
"We have a really narrow temperature window. We're trying to maintain between -10 and -20 degrees Fahrenheit at all times," he said. "We know as soon as we start warming above that, the quality of our product starts to degrade."
In 2020, COVID-19 caused the company to close its retail scoop shops and focus on getting its packaged treats on the shelves of supermarkets and convenience stores.
But Ruby Jewel discovered a problem in the midst of its pandemic pivot.
Its largest freezer wasn't functioning as well as it could, causing ice to build up and refrigeration parts to burn out. In August of 2020 alone, the company spent $4,500 on freezer parts and repairs, Panos said.
The equipment was about a decade old. Its analog controls depended on readings from a temperature sensor at just one spot in the cold room, which wasn't ideal for either the quality of Ruby Jewel's product or the longevity of its equipment.
Fortunately, a solution was in sight.
Thanks to pandemic relief funds plus cash incentives from Energy Trust of Oregon, Panos was able to replace the freezer's one-size-fits-all mechanical controls with a new system that runs on smart software and only activates as needed.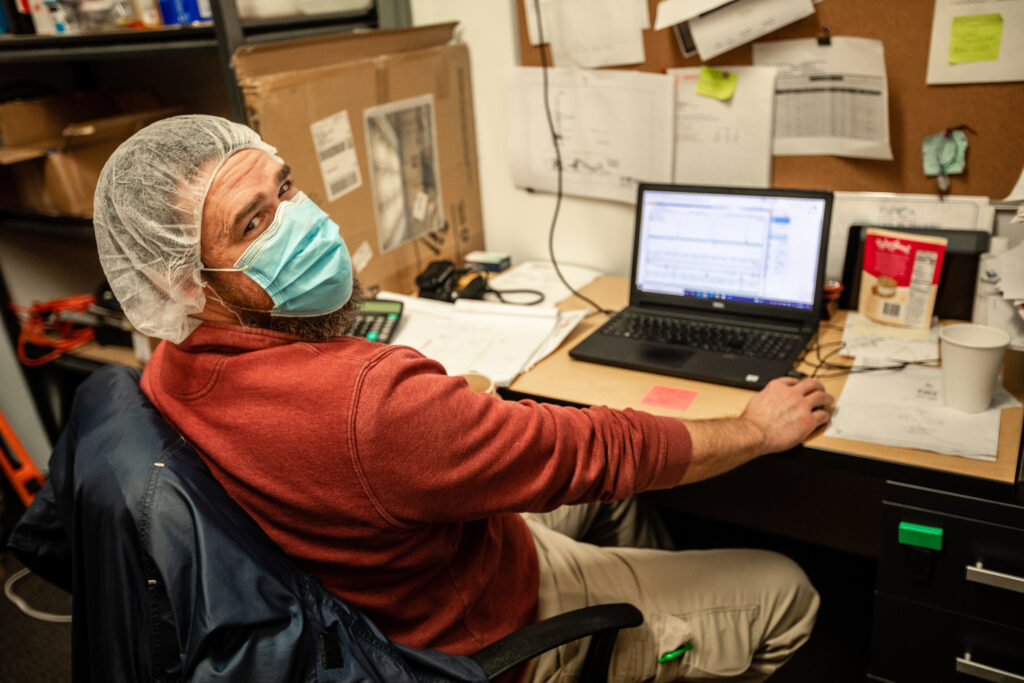 Ruby Jewel's Steve Panos can track the company's freezer performance through an online dashboard connected to the refrigeration systems smart controls.
Working with National Energy Conservers, Inc. (NECI), a trusted contractor with Energy Trust of Oregon, Ruby Jewel installed the smart controls in late summer, when the demands on its freezers were the highest.
NECI President Kim Elsey said the new system fills a similar function for Ruby Jewel's freezers as a pacemaker does for a heart patient. The controls keep refrigeration pumping evenly across all the freezers and alert Panos' team if there's an issue.
"To a certain extent, it sounded too good to be true," Panos said of the upgrade. He credits Elsey for being patient and persistent in explaining the benefits of the new controls, and Energy Trust for validating that the system would live up to its promise.
Elsey had seen the difference smart systems made for his other clients in the region, including fruit company Oregon Berry Packing Co. and ice manufacturer Arctic Glacier. After helping those companies cut their energy use and better maintain their refrigeration equipment, he was sure Ruby Jewel would see similar results.
"The effectiveness of the upgrade wasn't just about energy savings," he said. "It was also about reducing food spoilage and having more predictable maintenance."
The smart controls depend on sensors placed throughout the freezer space. They collect temperature readings and use software to regulate the system as needed, making sure the fans and compressors don't work overtime.
"The real-time information via monitoring allows us to make quick decisions about how to reach the best possible outcome, which in this case is a stable temperature using the least energy possible," Panos said.
Using a web-based app, Panos can also pull data from the system to review how it's performing over time — better making the case for similar energy-saving projects going forward. "It's just night and day the amount of resources we need to put toward maintaining the freezers," he said.
Take this August compared to last year, when Ruby Jewel had those huge repair bills. With a few clicks, Panos confirmed that the large freezer had zero maintenance costs in August 2021.
"Seeing is believing," he said. "Even at a time when companies are hesitant to make the investment, now that I've seen it, I wouldn't question the benefit in the least."
Learn more about how Energy Trust can help upgrade your business's industrial equipment at www.energytrust.org/for-business.