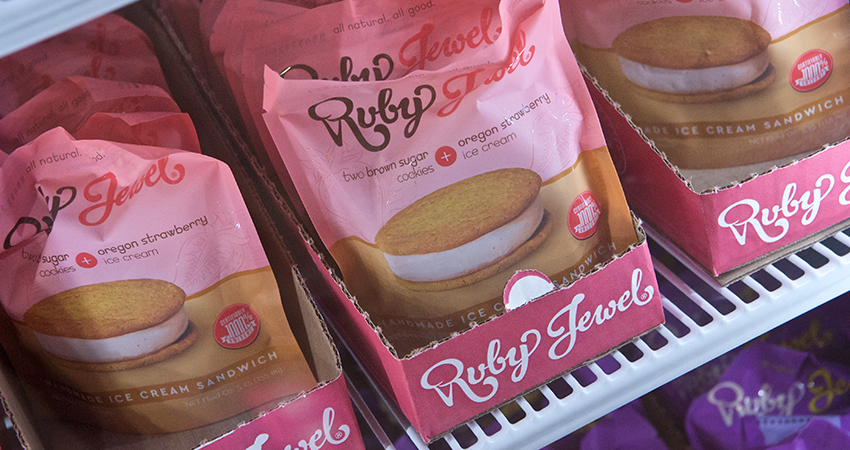 Reliable cold storage is essential to Ruby Jewel, Portland makers of artisan ice cream treats. A recent investment in new refrigeration controls helped the company reduce ongoing freezer maintenance costs and improve safety for employees, while also saving energy.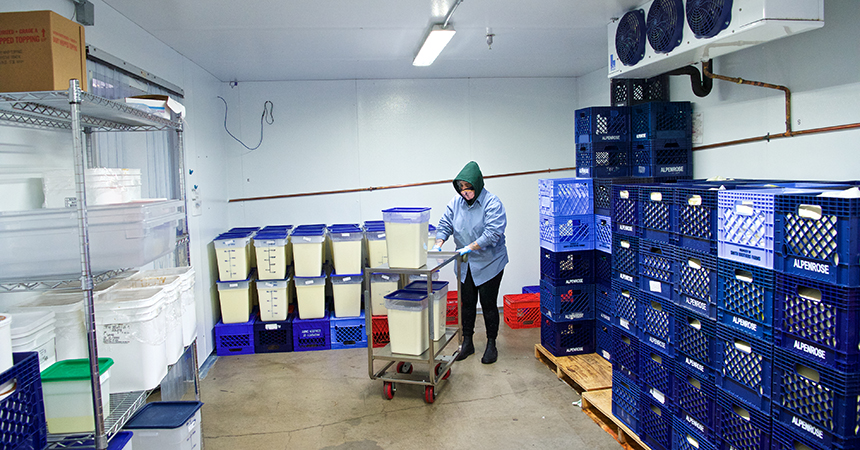 Three freezers and one walk-in refrigerator keep ingredients for Ruby Jewel's popular confections perfectly chilled. According to Steve Panos, director of operations, Ruby Jewel, the largest of the freezers was experiencing frequent breakdowns, causing maintenance and repair costs to add up. Employees were in and out of the freezer frequently, bringing excess moisture inside the box, which resulted in evaporator fan motor failures. It also produced ice build-up inside the freezer, creating hazardous conditions for staff.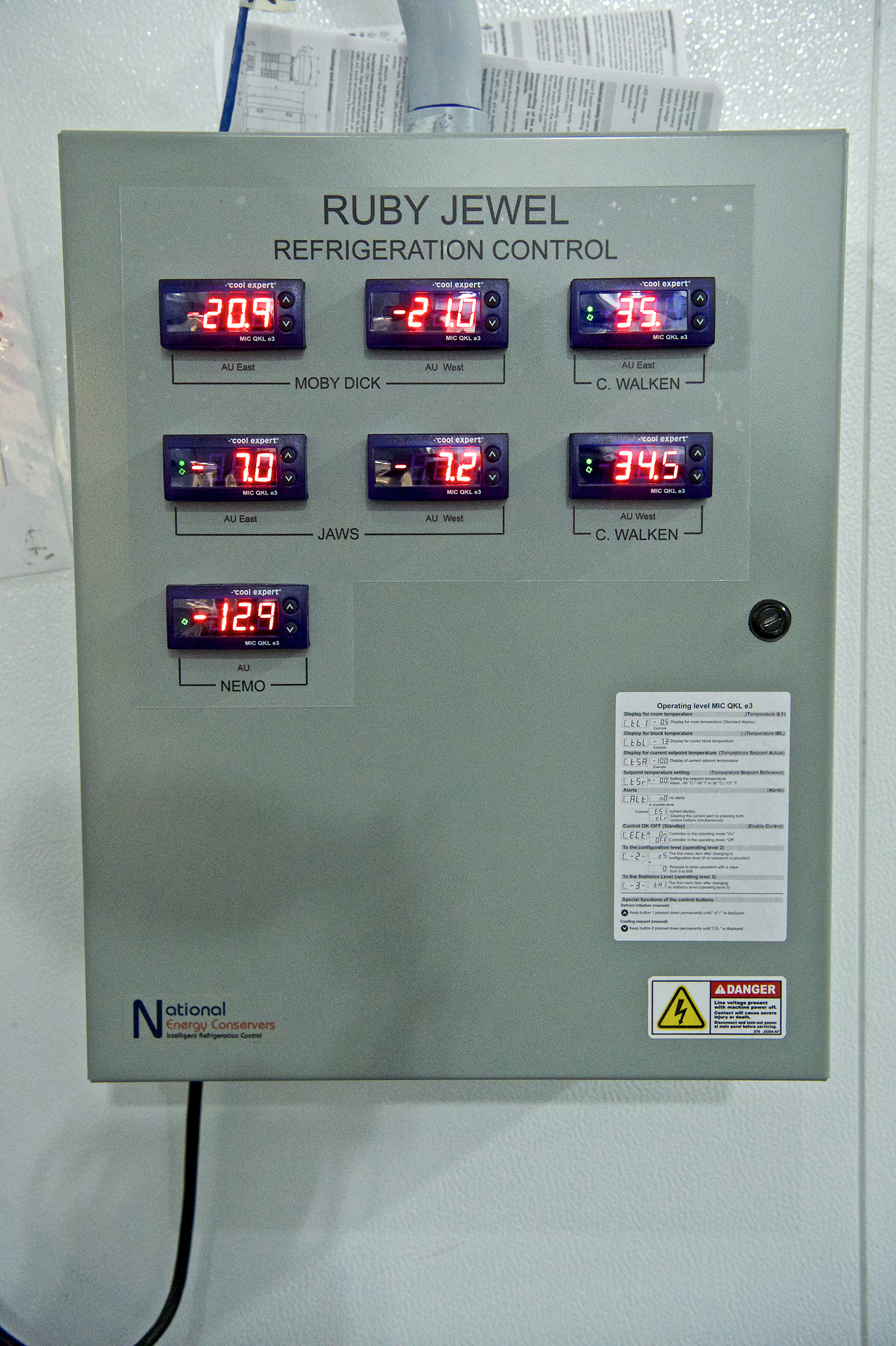 National Energy Conservers, Inc., a Trade Ally of Energy Trust, manufactured and installed the advanced freezer controls. The new technology uses self-optimizing software algorithms that adapt to changing conditions of the refrigeration system and guide all components to operate most efficiently. As a result, refrigeration components run less often, saving energy and achieving more stable temperature and humidity levels. Following installation in the large freezer, Ruby Jewel implemented the new controls in the remaining cold storage areas.
"Saving energy was not our first priority," said Panos. "It was a cost we didn't have time to track or control. With the new system in place, the energy-saving benefits are clear. Fans and compressors no longer run at full speed 24/7. The controls monitor the refrigeration systems and cycle the equipment in a more efficient way, using less energy to do a more reliable job."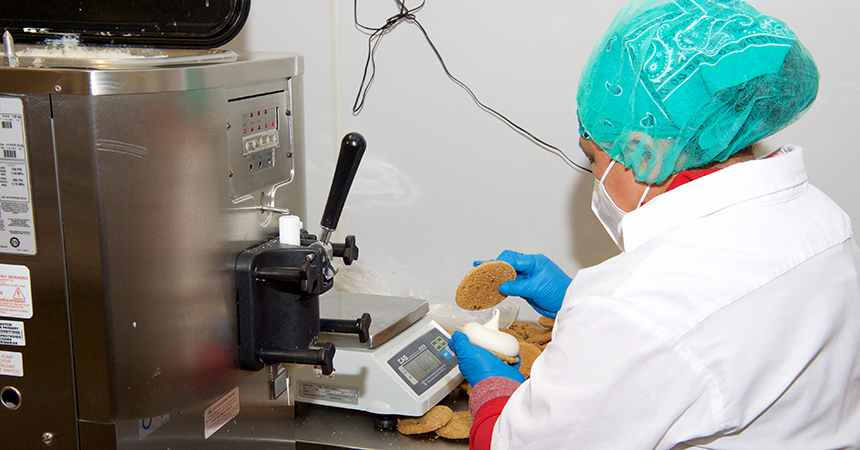 The new controls are estimated to save the company more than $9,300 in annual energy costs. "For a small company like ours, every dollar counts," Panos said. "The incentives made the project possible, the future energy savings are promising, and we've already seen a decrease in our maintenance costs of about $2,000 versus the prior year. Plus, our employees are grateful for the reduced ice accumulation in the freezer, making it safer for them to do their job."
For more information on cash incentives available for industrial equipment, visit www.energytrust.org/industry or call 1.866.202.0576.