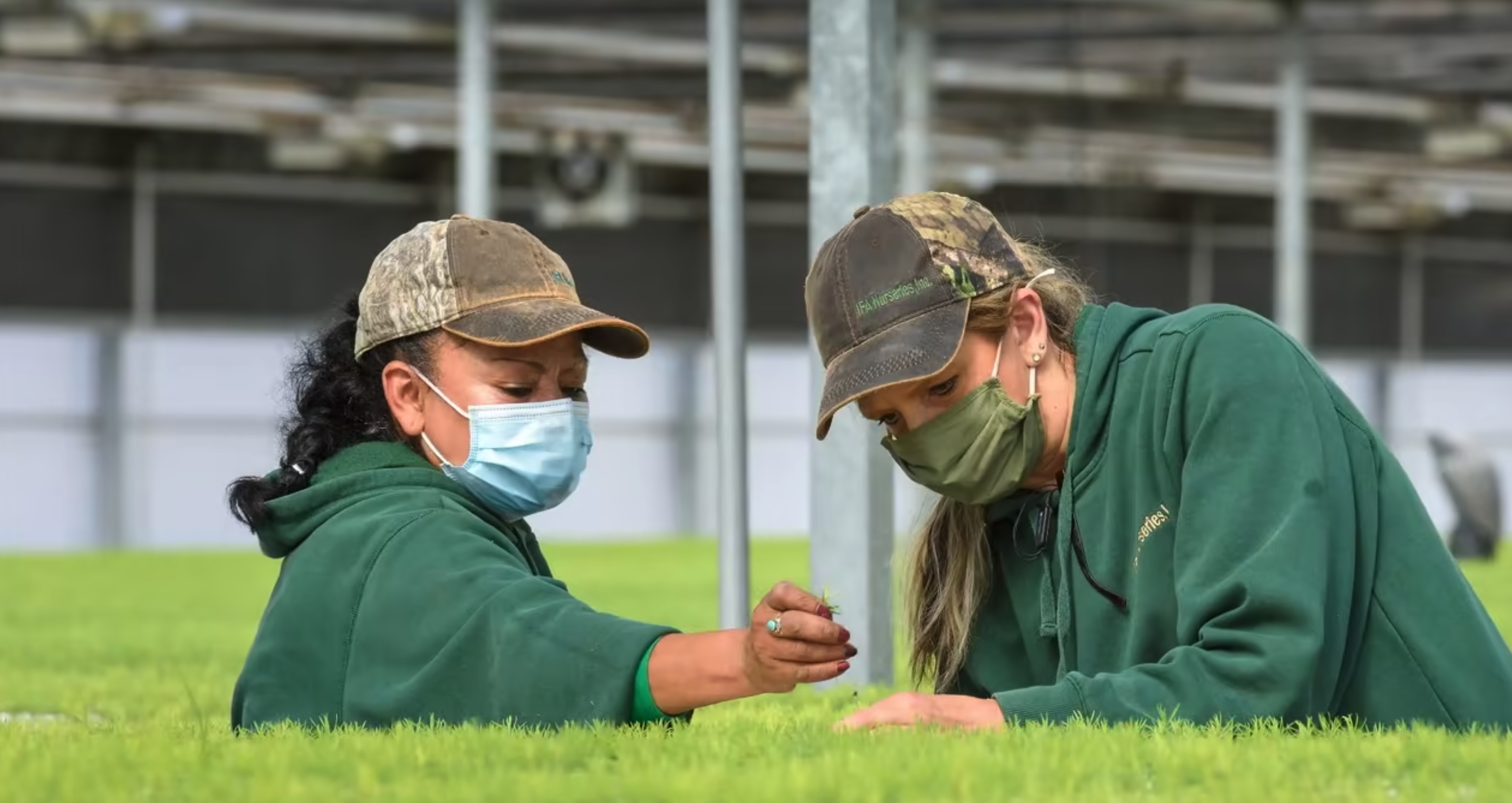 Nurseries require significant energy, even with our moderate climate. Across Oregon and SW Washington, nurseries are taking steps to reduce costs and improve yields by taking advantage of Energy Trust of Oregon cash incentives and rebates for upgrades to their greenhouse shells and heating systems. Throughout 2021, we will highlight some of these businesses—telling the story of how each nursery has grown greener and more competitive by investing in energy efficiency.
Energy Trust offers rebates and calculated cash incentives to help make these improvements more affordable. In 2020, eight nurseries took advantage of these incentives, receiving more than $217,000 to help offset the added cost of energy efficiency. Oregon customers of Portland General Electric, Pacific Power, NW Natural, Cascade Natural Gas and Avista and Washington customers of NW Natural are eligible to participate. Tapping into these cash incentives is easy. Below is an overview of what's available.
Oregon rebates
We offer rebates for replacing equipment that improves the efficiency of greenhouses heated with natural gas. Rebates do not require pre-approval before installation. Rebate amounts vary by equipment type. Simply purchase a qualifying measure, complete the rebate form within six months and before the end of the year, and submit it the Standard Industrial and Ag team of Energy Trust.
Natural gas rebates include the following:
Washington rebates
Cash Incentives are available for NW Natural customers with commercial firm and interruptible sales customers served on rate schedules 1, 3, 41 and 42. Learn more.
Natural gas rebates include the following:
Oregon calculated cash incentives
Calculated incentives are based on estimated annual energy savings and require project pre-approval before purchasing equipment. We offer calculated incentives for the following equipment:
Greenhouse reglazing, which can reduce heating costs by as much as 30% while increasing the available light for your plants—making them grow faster and stronger.
Heating system upgrades such as high efficiency boilers and thermal curtains. These can reduce heating costs by as much as 50%.
Could your nursery benefit from energy-efficiency upgrades? Check out the latest no- and low-cost tips and resources to make your business run better, visit www.energytrust.org/for-business or call 1.888.777.4479.
And be sure to follow our blog for more stories about nurseries throughout Oregon who can speak firsthand about how energy efficiency has contributed to growing their business.