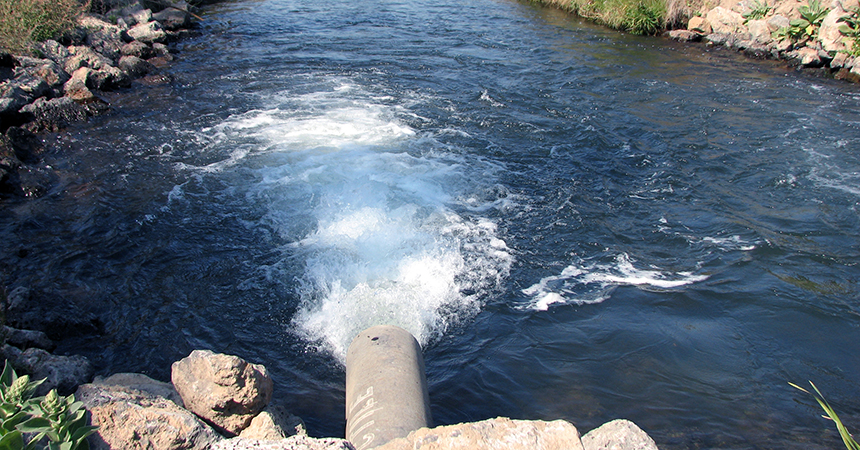 Two irrigation modernization projects in Oregon got the greenlight from federal regulators in July to begin construction.
Irrigation modernization replaces open irrigation canals with pipes, a time-intensive and costly investment that can bring financial and environmental benefits but requires coordinated efforts among federal, state and local authorities and other stakeholders.
In Hood River County, the USDA Natural Resources Conservation Service – Oregon (NRCS) signed off on plans to pipe 56 miles of the East Fork Irrigation District's canals and laterals. NRCS has released a Final Watershed Plan-Environmental Assessment and determined the project will not cause significant local, regional or national impacts to the environment.
The East Fork project is a joint effort with NRCS, Bonneville Power Administration, Confederated Tribes of Warm Springs, Hood River Watershed Group and other stakeholders.
Converting canals to underground pipes will eliminate water losses from end spills, saving about 5,300 acre-feet of water a year.  It will also improve water quality and wildlife habitat in the Hood River watershed.
Near Redmond, the Central Oregon Irrigation District plans to pipe 7.9 miles of district-owned canal and laterals. NRCS has released a Final Watershed Plan-Environmental Assessment and authorized funding for the project to move forward, with construction expected to start in the fall.
The work will save about 9,400 acre-feet of water a year. Water saved will pass to the North Unit Irrigation District during the irrigation season for agricultural use. In return, North Unit will release an equal volume of water into the Deschutes River from Wickiup Reservoir, protecting the water in perpetuity during the winter to help fish and aquatic species including the threatened Oregon spotted frog.
The Central Oregon project is a joint effort with NRCS, the Deschutes Basin Board of Control and other stakeholders.
East Fork and Central Oregon irrigation districts are among the 25 districts in Oregon working with Energy Trust and Farmers Conservation Alliance on irrigation modernization. Districts receive technical assistance and cash incentives to make upgrades that save water and energy, improve water reliability and generate low-impact hydropower where possible.
Since 2015, Energy Trust's investments in irrigation modernization have leveraged nearly $170 million in state and federal funding.