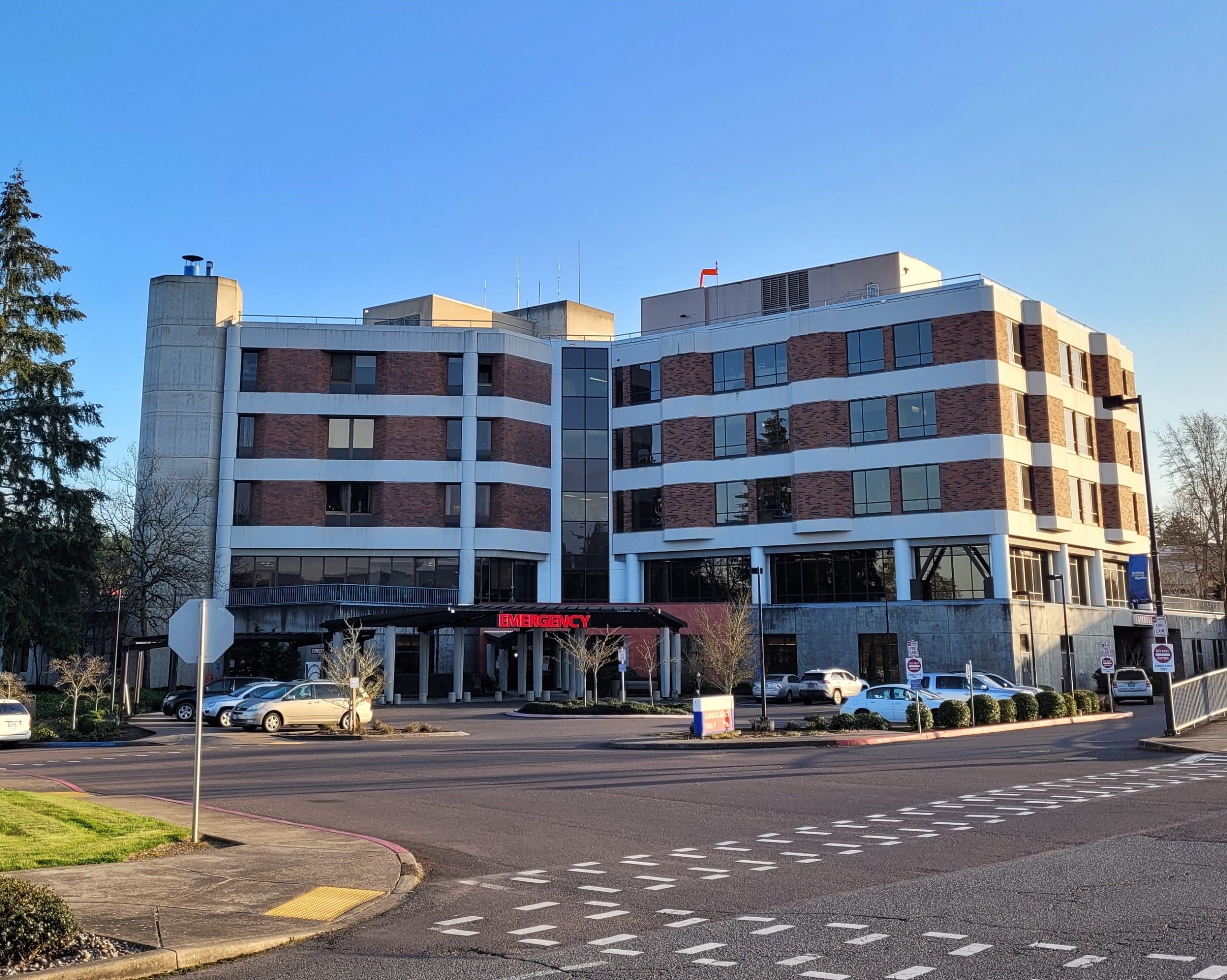 Photo credit: Good Samaritan Regional Medical Center
Scott Carroll, Director of Facilities at the Good Samaritan Regional Medical Center in Corvallis, is always on the lookout for energy-saving opportunities. A self-proclaimed energy scout, Carroll is responsible for overseeing building operations across the Good Samaritan campus, the largest hospital in Benton, Lincoln and Linn counties. Carroll has uncovered an energy-saving project formula that yields smoother running equipment, better operations and an improved bottom line.
Carroll has discovered the pathway to energy savings isn't always easy, but when you combine financial best practices and energy efficient equipment, you have a winning formula. "I look for energy-saving opportunities that have a very simple pay-back. Two years or less or things that usually see the effect in that general time frame" said Carroll. The hospital relies on the bottom line, so the return on investment and project funding are the deciding factors for upgrades.
"It is always nice to show your administration team the payback and cash incentive checks because the facilities department is not typically a revenue generator." – Scott Carroll, director of facilities, Good Samaritan Regional Medical Center
A recent project included new insulation that addressed piping from the 1970s, a time when steam pipes were not fully insulated. The uninsulated pipes led to hot and uncomfortable mechanical spaces that impacted the work environment of the maintenance crews and the temperature of patient rooms.
While investigating insulation solutions, Carroll met a representative from Thermaxx, a designer and producer of customized removable insulation jackets that cover a multitude of mechanical components. Thermaxx installed 349 linear feet of pipe insulation and 97 custom insulated jackets on piping and valves throughout the hospital.
By insulating their pipes, Good Samaritan was able to dramatically reduce heat loss and make the building more comfortable and energy efficient.
"The mechanical spaces are significantly more comfortable after we insulated the pipes. It has really improved working conditions for my crew and reduced temperatures in adjacent patient rooms," said Carroll.
Pipe insulation can also reduce condensation and noise, as well as prevent pipes from freezing. Large buildings with older heating systems like schools, hospitals and office buildings can particularly benefit from insulation and other HVAC upgrades. But, according to Carroll, the best benefit of a more efficient facility is knowing it is creating a more comfortable and sustainable environment for patients.
For more information on energy-efficiency solutions, visit www.energytrust.org/existingbuildings.