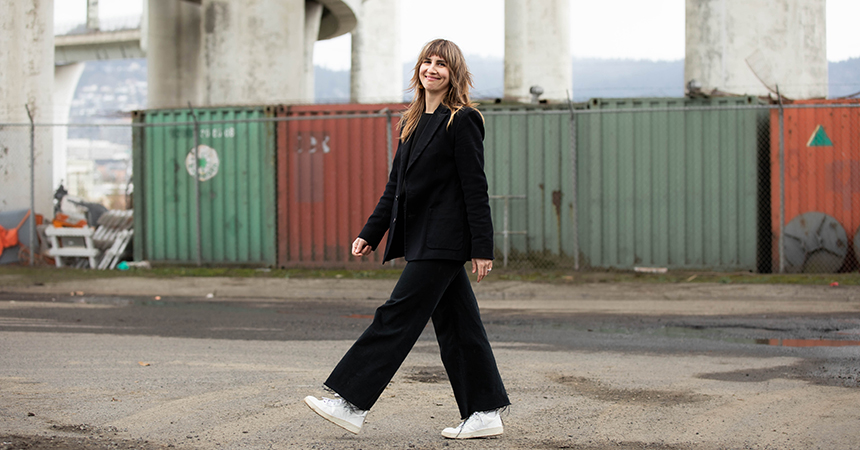 Photo credit: Heather Hawksford
Welcome to the latest installment in our series of interviews with women who are transforming the world of design and development and inspiring us every day.
Anna Mackay is the founder of Sister City, a real estate design, development and consulting firm disrupting the status quo of real estate development. Mackay's projects are built on a collaborative foundation that bring teams together early to set sustainability and equity goals. Her innovative projects include Rocket Empire Machine and the Annex, Portland's first affordable housing project to utilize mass timber and set to break ground next month. Recognizing that real estate development is a powerful means of generating prosperity, Mackay is working to bring more people into the practice of placemaking.
Q: Tell us about yourself and your career. How did you get into the field of development?
After studying architecture at the University of Virginia I joined the workforce during the 2008 recession. I had to get creative to find ways to work in the built environment, even if that meant holding positions tangential to what I had originally envisioned. This flexibility set a tone of scrappiness that has stayed with me all these years. My career path has taken me from intern architect to furniture maker to design-build educator and eventually to the field of development. I was the director of development at Guerilla Development for seven years before starting my own real estate design and development firm called Sister City.
I've always known my passion was in contributing to the built environment and working with others to bring new and old spaces to life. I appreciate that my career path exposed me to construction, architecture and real estate development because it gave me a deeper understanding of what it means to collaborate. I think of this job as "team captain."  When it comes to sustainability and other impact goals, there is a responsibility in setting the tone early with all contributing players on the project
Q: Describe your work in Oregon and the role sustainability plays.
When people hear the term "sustainability," they may think about technology like solar panels and geothermal heating elements. To me, sustainability starts on a much more fundamental level. I go back to the three R's: reduce, reuse and recycle." Rather than assuming the best path forward would be to knock down a structure and build new, I like first to consider it from an adaptive reuse perspective. Rocket Empire Machine is an example of this. This humble building started as a gas station in the 1950s. Here we are 80 years later enjoying the space as a food hall. People gravitate toward the authenticity in that.
Sustainability is also a valuable framework for people to come together and to set intentions. I've had great experiences working through Energy Trust of Oregon's Path to Net Zero building process, which involves getting the design and engineering team together early to set goals and to strategize. Some folks assume this process may add time and money to their projects, but really it provides guidance that helps to galvanize coordination and critical thinking around ways to make buildings as energy-efficient as possible. In fact, in addition to the incentive program through Energy Trust  for meeting certain energy goals, I would argue you save money when you start these coordination conversations early with the architecture and engineering teams. Setting those intentions from the jump helps teams to deliver buildings that are better for our environment.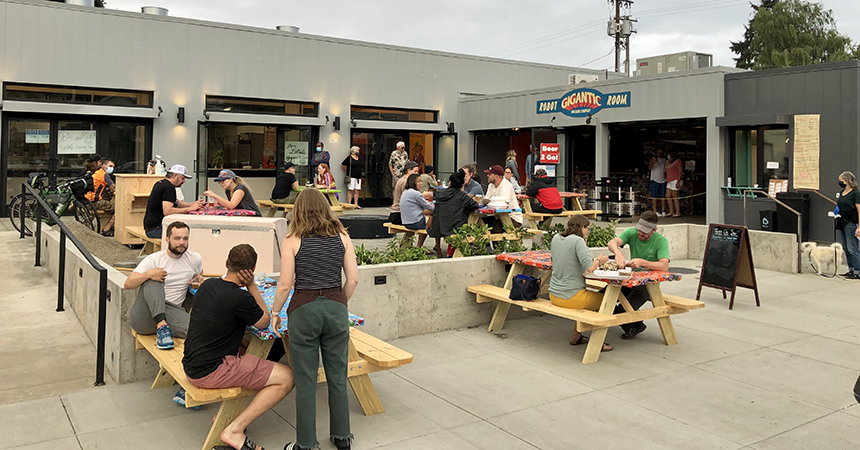 Photo credit: Herman Jolly
Q: What are the biggest challenges you've faced in advancing sustainability efforts in your field?
There is a stigma that sustainability is expensive. As someone who has worked on the financial side of placemaking for almost a decade, I've seen sustainability goals tabled early because of perceived high costs and time. My biggest hurdle to overcome in incorporating sustainability into my projects is education. By education, I mean bringing stakeholders up to speed on how we can create sustainable projects while staying on budget. My perspective is that as developers, architects and engineers—and most importantly, as environmental stewards—we have the responsibility to set up our buildings to fit into the long-term continuum of environmental consideration.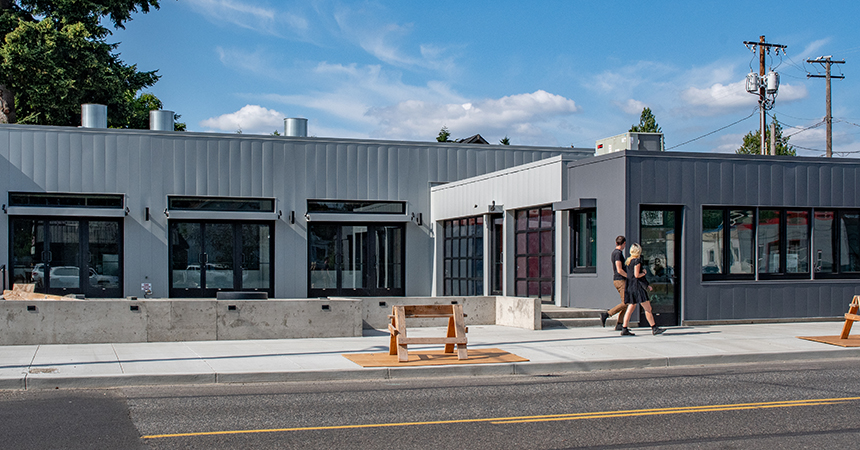 Photo credit: Herman Jolly
Q: What changes have you seen, or do you expect to see, in your industry because of the COVID-19 pandemic?
The pandemic amplified the immense disparity of wealth in our city and further underlined the urgency to create more affordable housing. It also pointed out that we need to reconsider what types of spaces people need. I know I'm now thinking of whether we need more two-to-three-bedroom units for families with learning pods or micro-offices for employees to have flexible workplace options. COVID-19 has humbled me and made me question everything.
Q: What excites you most about the future of your work?
The current social justice movement further highlights how now, more than ever, we are charged to think very critically about the status quo process of developing real estate. How are we making decisions about how places get designed, occupied and paid for? Who benefits from the development of communities and neighborhoods? I am working to amplify more voices and to leverage the benefits that will come from places made from more diverse perspectives.
Q: What is your advice to women entering your field?
I would tell women looking to enter the real estate development field that they are uniquely suited to become real estate developers. My female heroes in this field are good listeners, ferociously organized and aren't afraid to tap into their intuition around what makes a space feel good. We need to reframe the developer as someone who cares about their community and is motivated to manifest positive change—not some movie villain. Real estate development is a powerful tool for wealth redistribution and sustainability. I want to demystify the profession and encourage more people to reimagine their spaces. If you're sitting there wondering, let me tell you: That old gas station can become a pizza place and beer garden!  I'd love to tell you how.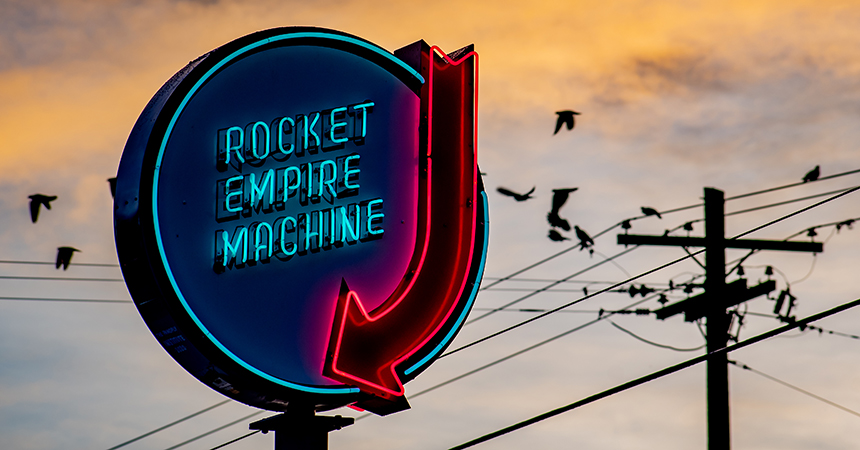 Photo credit: Herman Jolly