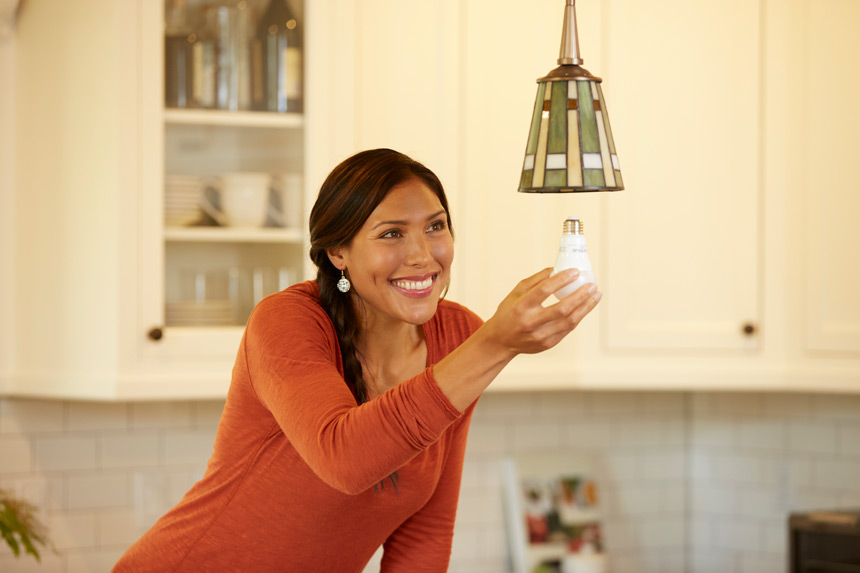 Energy Trust of Oregon is making energy upgrades easy with our new delivery service for free energy-saving products. We'll deliver customized kits containing LED bulbs, showerheads, faucet aerators and advanced power strips directly to your multifamily property. These energy-efficient products help tenants save on utility bills by using less energy compared to traditional products. LED bulbs use up to 75% less electricity than incandescent bulbs and high-performance showerheads and faucet aerators use up to 40% less water than standard fixtures without impacting water pressure. Follow these simple steps to get started:
Order
Contact us to order energy-efficient equipment for your multifamily property at no cost. Contents within the kit will vary based on eligibility and the information you provide to us about your property.
Deliver
We'll send you pre-packaged kits to deliver to individual units. Kits include step-by-step instructions for easy product installation.
Enjoy
Energy-efficiency upgrades can reduce utility costs for your tenants and save you time on maintenance calls for burned out bulbs and water fixture issues.
Request products here, send an email instantupgrades@energytrust.org or call 1.877.510.2130.