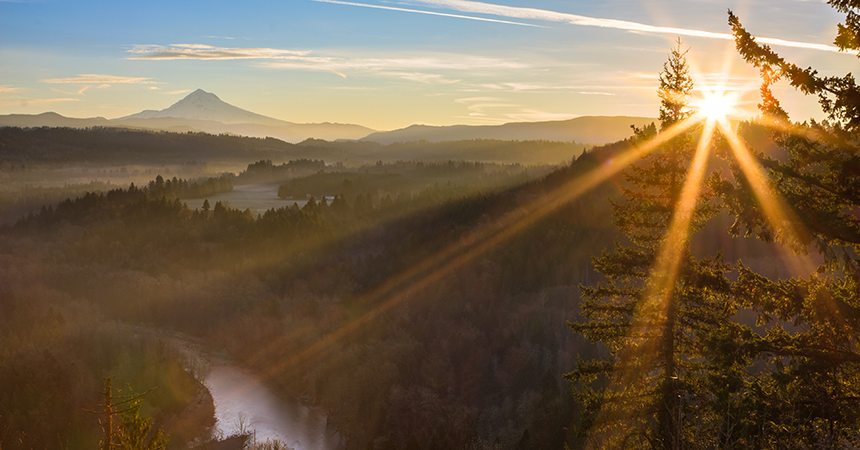 Cranes peppered Portland skyline, housing starts climbed
The metro area saw the return of construction cranes as builders capitalized on the demand for office space. Housing starts continued their upward trend as the market worked to catch up to demand, and housing affordability became a concern for many. Homeowners, affordable housing advocates and building owners tapped energy efficiency and solar power to help manage costs. Energy Trust of Oregon served 30 percent more new homes than projected and demand for commercial construction incentives remained at record highs.
Oregon's newest industry grappled with energy use
The legalization of marijuana production created a new industry in Oregon that is expected to use energy at an extraordinary rate. Energy Trust worked with commercial cannabis growers to support their efforts to be as efficient as possible.
The Internet of Things finally arrived
After years of hype, the Internet of Things is finally coming online. Smart TVs, smart watches, even smart toasters could all change our day-to-day habits. One promising technology for energy conservation is the smart thermostat, like Nest or Ecobee3. These mobile-enabled thermostats adapt to your lifestyle and help you only use energy when you need it. The thermostats are more affordable with incentives from Energy Trust.
The Big One resurfaced
After a now infamous New Yorker article described the looming Cascadia earthquake in vivid detail, resiliency became the word of the year. Oregon's booming construction presents a prime opportunity to incorporate resilient features such as solar power, smart meters and energy storage into homes and buildings so they continue to function during disruptions. Energy Trust supported homeowners, businesses and developers in designing efficient buildings that can also produce renewable power.
The drought ended… for some
Even though the rains returned for many this fall, the drought persisted in much of rural Oregon. Energy Trust worked with farmers, ranchers and irrigation district managers to conserve precious resources. Energy Trust's collaboration with Farmers Conservation Alliance improves water quality and quantity, enhances habitat and harnesses hydropower to produce renewable energy and lower costs.