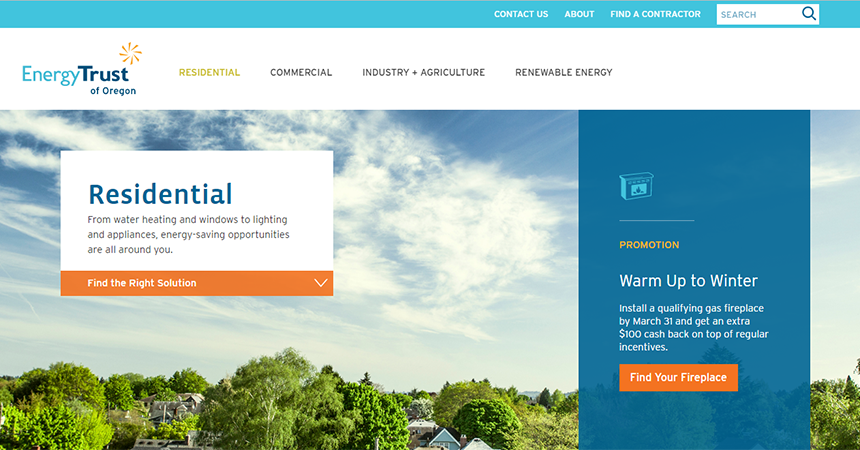 As of January 1, Energy Trust's website has a new look and better functionality, making it easier for customers to find information on how and why to invest in energy-efficiency and renewable energy projects in their home or business. The new website was informed by a year-long usability analysis that included live user testing from Energy Trust's customers and trade ally contractors.
Visit the new site to find:
Easier navigation
Streamlined content that is more visual and action-oriented
Mobile-friendly design that looks and works as well on your phone or tablet as it does on your computer
More customer photos, videos and success stories
New interactive map so you can find customized information and resources for your community
Visit energytrust.org to take a look at the new site today.