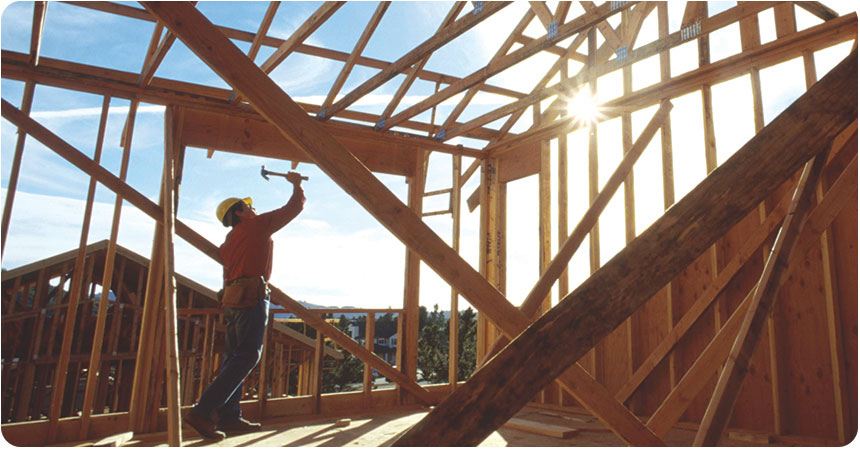 This spring, Hermiston students completed construction of the first energy-efficient home built through the Columbia Basin Student Home Builders Program. Hermiston Schools, in cooperation with the Northeast Oregon Homebuilder's Association, created the program to train high-school students from the Hermiston, Umatilla and Stanfield school districts in start-to-finish residential building.
Located near Armand Larive Middle School in Hermiston, the three bedroom, two bathroom house has an EPS™—Energy Trust's home energy performance score—of 72 on a scale of zero to 200, with zero being the best possible rating. The average score for similarly-sized houses built in Oregon is 112. The house features efficient ducting and insulation techniques, energy-efficient windows and lighting, a tankless water heater and a high-efficiency furnace.
Students receive classroom instruction and work side-by-side with local designers and contractors, like Larry Ables of Buildmaster, the area's first production builder to provide EPS.
The proceeds from the sale of each student-built home are used to fund the next project, with the goal of producing one home every year in the Fieldstone Crossing Subdivision. Construction is expected to begin on a second home in August 2015.
"Energy Trust of Oregon has gone out of its way to assist us on this project," said Wade Smith, deputy superintendent, Hermiston School District, in a press release. "Not only will our student-built homes feature state-of-the-art amenities and efficiencies benefiting future owners, but our students will also learn first-hand about technologies that will set the standards for new home construction in the future."
The self-sustaining program was launched with a grant of nearly $400,000 from the Oregon Department of Education. It was modeled after an established program in Forest Grove.