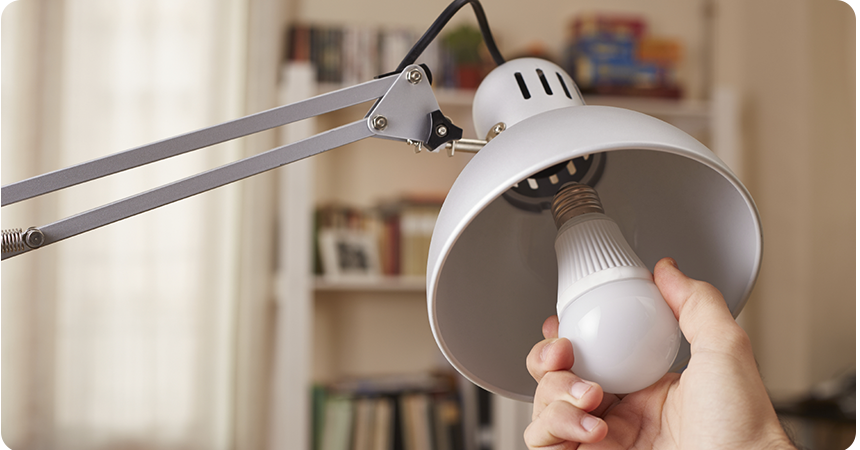 This summer, Energy Trust launched a new interactive lighting wheel that helps residents pick the right ENERGY STAR® LED or compact fluorescent light bulb, CFL, for any fixture in their home. Consumers can give the lighting wheel a spin on their computer, tablet or smartphone. The wheel is also available in the lighting aisle at retailers around Oregon.
LEDs can mimic any style of light and come in many shapes available for all kinds of uses, such as globes for bathroom bars, candle bulbs for chandeliers, flood lights for outdoor fixtures and reflector bulbs for indoor recessed cans. Energy Trust's lighting wheel recommends the right shape and lumens, a measure of the bulb's brightness, for particular situations.
Because lighting accounts for nearly 20 percent of a home's electricity use, switching to energy-efficient light bulbs can be one of the most effective energy improvements for the home. CFLs and LEDs produce 70 and 90 percent less heat than incandescent bulbs, which also helps keep homes cool when the temperatures spike.
Energy-efficient LEDs and CFLs are available at discount prices at local retailers. Discounts are provided by Energy Trust and are automatically included in the shelf price, so shoppers do not need a coupon.
P.S. Did you know that LEDs are now used to light the Statue of Liberty and Mount Rushmore?