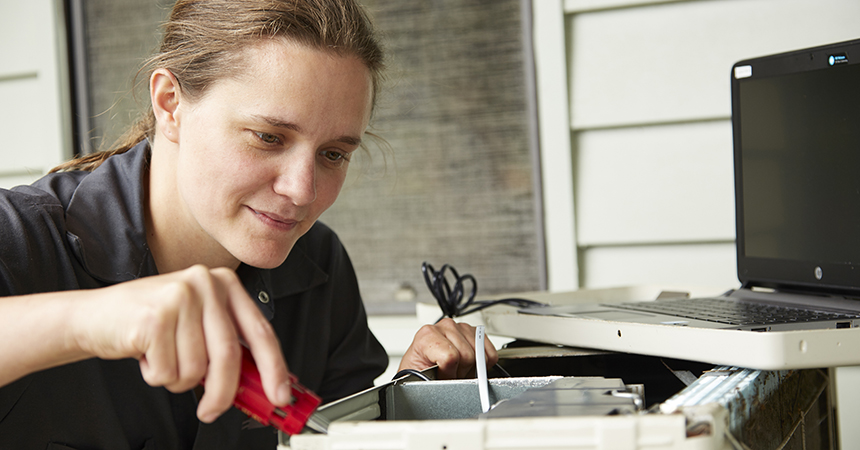 Energy Trust held its first fully virtual Trade Ally Forum last month. The annual gathering is an opportunity for trade allies to learn about Energy Trust's latest incentives, ask questions and give feedback to staff.
This year, residential, multifamily and solar trade allies learned about Energy Trust's 2021 incentive offers and program updates.
The event had more than 230 participants and included an optional session on indoor air quality where participants could earn a continuing education credit. Over 100 trade allies attended that training.
Energy Trust's Trade Ally Network is made up of local contractors, architects, engineers, designers and green energy professionals who stay up to date on Energy Trust standards for energy-saving and renewable energy projects. The network is critical to connecting customers to incentive offers.
For new trade allies, the annual forum is also an opportunity to learn about the history of Energy Trust and meet other trade allies. Membership is free and offers benefits like specialized training and business development funds.
The fully virtual event was the latest in Energy Trust's continuing response to the pandemic. Already the organization has waived in-person project verification requirements and started offering personal protective equipment reimbursements and electronic payments for trade allies participating in instant incentives.