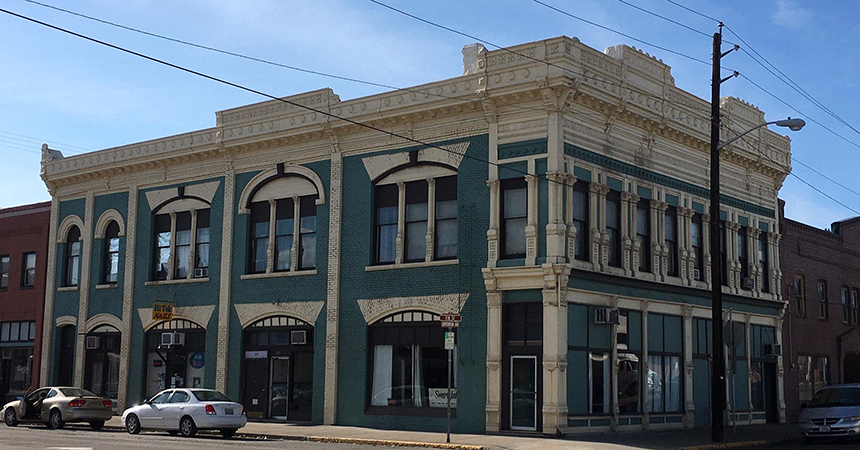 When Mike Sattem acquired the Slater Building in March 2020, one of the five buildings in La Grande on the National Historic Register, energy-efficient improvements were at the top of his to-do list. The mixed-use building houses 10 apartments in addition to retail space, so Sattem wanted to prioritize tenant comfort and satisfaction in the 130-year-old building.
Sattem attended a Union County renovation fair where he visited with an Energy Trust representative. "I was so excited to see what programs were out there to help improve my property and it was awesome to learn more about Energy Trust's services, especially during Covid," said Sattem. He decided to have Energy Trust conduct an energy assessment at his property to uncover opportunities for energy improvements.
After the free assessment, Energy Trust and Sattem identified water heating as the most pressing upgrade to tackle. A 1950s boiler serviced the building and heating costs were upwards of $1,000 a month. Sattem was pleased to learn that Energy Trust offers cash incentives for tankless hot water heaters and that his local electric co-op, Oregon Trail Electric, was able to help decommission the boiler and provide incentives for space heating.
Although tankless water heaters are more expensive than traditional water heaters, the long-term benefits and ease of use were the selling points for Sattem. Benefits include offsetting the project cost due to lower utility bills and the simplicity of setting or adjusting the hot water temperature thanks to easy-to-read LCD displays.
"Being able to get in and adjust water temperatures as we incorporate more tenants into the building is great. Because the building was completely vacant when we started, we realized that we needed to adjust things based on usage. We can increase temperature on the fly and that made troubleshooting so much easier," he said.
Instead of calling a plumber to adjust the temperature, Sattem can adjust the temperature himself and quickly adapt to tenant requests and occupancy. Most importantly, the tankless hot water heaters are efficient and provide tenants with consistent hot water on demand. "I've had zero complaints with the tankless systems" said Sattem.
For more information on multifamily property upgrades, call 1.877.510.2130, email multifamily@energytrust.org or visit www.energytrust.org/multifamily.