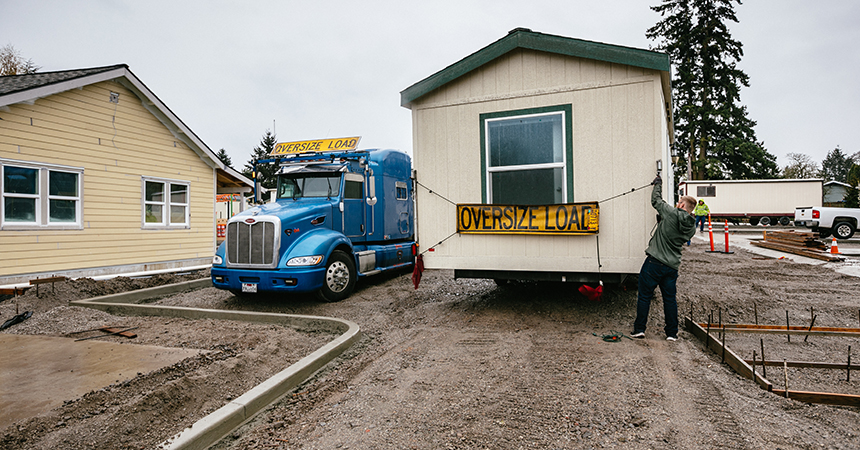 An Energy Trust pilot program to replace inefficient manufactured homes with energy-efficient models will scale up in the coming months following approval from the Oregon Public Utility Commission.
Energy Trust has been working with community and state partners in recent years to create a model for replacing aging manufactured homes in a way that delivers significant energy savings, health and comfort benefits.
A 2017 report found nearly half of Oregon's manufactured homes were about 40 years old, meaning they are more likely to have poor insulation, air leakage and inefficient windows and heating systems.
Energy Trust and its partners have now replaced or are in the process of replacing 52 homes at manufactured home parks from Northeast Portland to Umatilla County. The new homes are not only significantly more efficient, they are also more comfortable for residents and cheaper to maintain.
The pilot also connected participants with financing with affordable rates and loan terms.
At its September 21 meeting, the Oregon Public Utility Commission approved an OPUC staff recommendation that enables the pilot to become an Energy Trust program. Commissioners spoke in favor of this innovative approach to serving customers, with Chair Megan Decker calling an earlier Energy Trust presentation on the pilot one of her "happiest moments as a commissioner."
The initial manufactured home replacement pilot is now ready to transition to a permanent program offer, extending its budget for incentives and outreach services. Staff have already begun work to scale up this offer to benefit more customers.