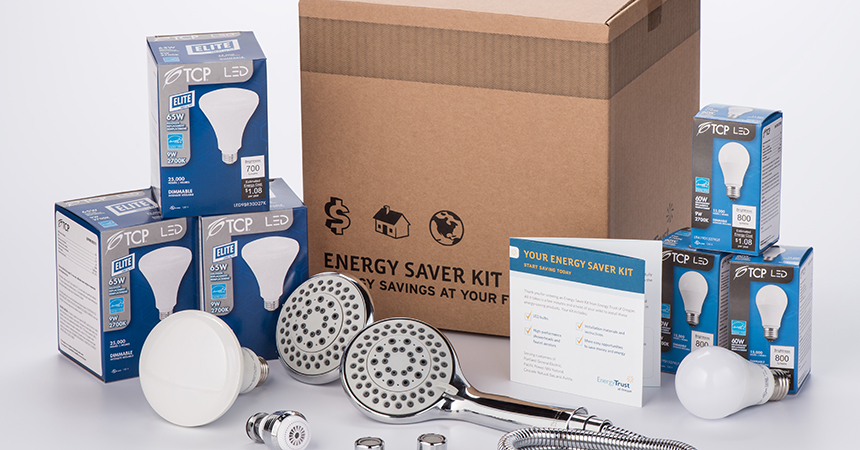 Even if you don't own your home, you can still make it more comfortable and energy-efficient.
Opportunities for renters
Energy Trust is dedicated to helping homeowners and renters of single-family and multifamily homes maximize energy- and cost-savings benefits by reducing energy usage.
For owners of single-family rental homes, Energy Trust offers a quick no-cost Home Energy Review online that provides a customized action plan outlining top cash incentives, projected savings, estimated costs and payback timelines. The customized action plan will help direct owners to cash incentives such as incentives for installation of new energy-efficient gas furnaces in single-family rental properties. These upgrades directly benefit renters by reducing their utility bills and increasing year-round comfort.
In addition, Energy Trust works directly with local retailers to offer reduced prices on qualifying ENERGY STAR® certified light bulbs, which offers the easiest and most affordable way to reduce electricity costs quickly.
Getting started
Energy Trust also offers free Energy Saver Kits to help homeowners and renters of single-family and multifamily homes to lower energy costs right away, including energy-efficient LEDs, showerheads and faucet aerators. Kits are tailored to fit the specific needs of each household and are filled with easy-to-install products that will offer instant energy savings. For renters in multifamily buildings, landlords can work directly with Energy Trust to ensure proper installation of these products at no cost. To date, Energy Trust has provided $20.8 million in Energy Saver Kits to 291,000 Oregon residents.
Portland-area renters can also take advantage of free weatherization workshops hosted by nonprofit Community Energy Project. These hands-on workshops are open to everyone and cover low-cost energy-saving techniques, how to install draft-stopping materials and window kits, and where to find additional resources. Weatherization materials are free to income-qualified households. Visit www.communityenergyproject.org to learn more.