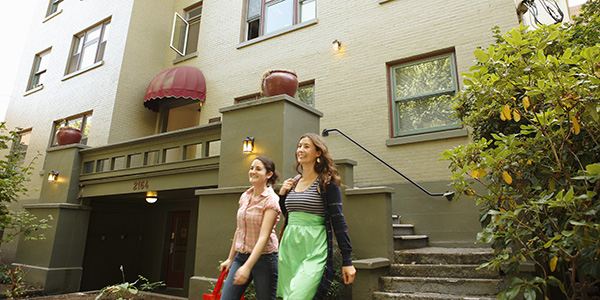 Energy Trust achieved significant activity across most program offerings in the first half of the year. Accomplishments from the second quarter of the year (April – June 2013) include:
The New Homes and Products program saw robust activity due to a rebounding economy and increased use of EPS™, Energy Trust's energy performance score that assesses a home's energy use, carbon impact and estimated monthly utility costs.
Energy Trust reported substantial savings from industrial Strategic Energy Management efforts, installations of energy-saving products in multifamily buildings and completion of new data centers.
The New Buildings Market Solutions offering, which features market-specific packages for small commercial buildings, saw high participation in multifamily and office sectors with 29 enrollments year to date.
In the past year, the number of sites served by the multifamily initiative more than doubled, with more than 780 sites in the first half of 2013 compared with 315 in the first half of 2012.
Energy Trust launched a "Fill a Fridge" campaign with Oregon Food Bank to encourage refrigerator and freezer recycling and provide an option for customers to donate their incentives. A total of 3,953 participants recycled refrigerators and freezers, and 190 donated their incentives to Oregon Food Bank—the equivalent of 22,800 meals.
Commercial solar incentive reservations grew considerably in both size and number, due to commercial incentive increases in Q2.
A 0.69 average megawatt Farm Power Misty Meadows Dairy digester biogas project in Tillamook began delivering power to Pacific Power.
In Quarter 2, Energy Trust saved 7.6 average megawatts of electricity and 1.1 million annual therms of natural gas, and generated 0.8 average megawatts of renewable power. Including the second quarter of 2013, Energy Trust has made significant progress toward its five-year Strategic Plan goals for energy efficiency and renewable energy.
Read more Quarter 2 highlights in the publically available report to the Oregon Public Utility Commission.