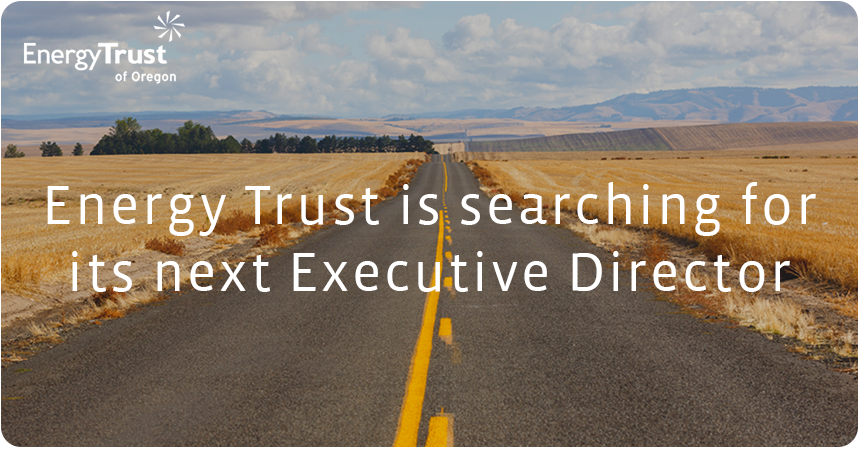 Energy Trust of Oregon is seeking applicants for a new Executive Director to lead this successful and innovative organization. The new Executive Director will succeed Margie Harris, who is retiring at the end of 2016 after leading the organization since its inception in 2001.
The Executive Director guides the organization in effectively utilizing customer funds, delivering cost-effective energy conservation and efficiency, and adding new small-scale renewable energy generation to the electric grid. In coordination with Portland General Electric, Pacific Power, NW Natural, Cascade Natural Gas and other stakeholders, the Executive Director positions Energy Trust to reach and serve 1.5 million utility customers with clean, smart and affordable energy solutions. This position is considered a critically important leadership role for energy efficiency in Oregon, influencing services and benefits for approximately 73 percent of the state's electric utility customers and 88 percent of natural gas utility customers.
Find position information and application materials here, including an opportunity announcement, position description and application form. Applications will be accepted from January 11 through February 22, 2016.