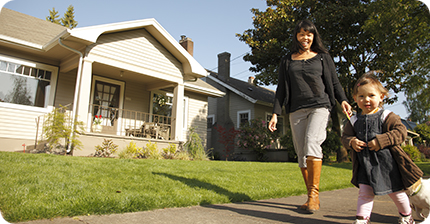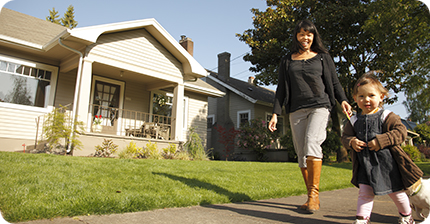 In the past four years, Energy Trust's residential sector, which includes the Existing Homes and New Homes and Products programs, has experienced significant and steady growth. Since 2008, electric and natural gas savings increased 89 percent and 105 percent, respectively. Energy Trust expects more moderate growth in residential sector savings over the next few years due to changes in federal energy-efficiency standards for lighting, which reduces the amount of savings that can be obtained, and the low cost of natural gas. Maintaining energy savings consistent with current levels will require significant innovation in program design and continued growth of emerging technologies.
Residential Program Manager Marshall Johnson and Senior Program Manager Matt Braman provided energy-efficiency savings trends and 2012 results during a presentation at the Conservation Advisory Council meeting in June.
Overall savings for the New Homes and Products program has leveled off over the last few years. One of the main reasons has been increasing baseline standards for the efficiency of common appliances and lighting products—the higher the efficiency, the lower the amount of savings that can be obtained. The program is working to offset the lower savings through increases in volume, new delivery channels and adding new products that consumers can receive discounted pricing or cash-back incentives for purchasing. In 2012, new homes led the way in New Homes and Products natural gas savings through rating more than 1,300 homes with EPSTM, Energy Trust's energy performance score. Lighting brought in nearly one-half of electric savings on the products side. Refrigerator and freezer recycling activity remained strong with more than 20,000 units recycled in 2012.
Saving in the Existing Homes program grew significantly over the last several years, largely through a behavior-change pilot comparing homeowners' energy usage to similar-sized homes in their surrounding area; the growth of prescriptive program offerings like Savings Within Reach, which offers higher incentives for moderate-income residents; Energy Saver Kits and supporting trade ally contractors as the go-to representative for customers. In 2012 as in past years, weatherization improvements like insulation, air sealing and duct sealing provided a large portion of natural gas savings. Fewer mobile home sites were served in 2012, which relates to an emerging trend of high program saturation in urban areas.
The full report and presentation are available on the Conservation Advisory Council web page.