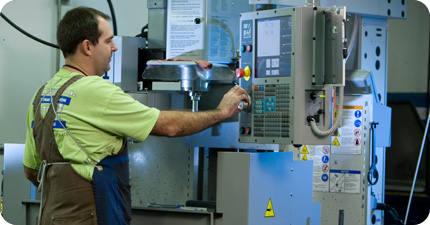 Energy Trust is a co-sponsor of the ENERGY STAR Challenge for Industry, a national call-to-action for manufacturers to reduce the energy intensity of their production and operations by 10 percent within five years. For companies looking for a way to kick-off an energy-saving program or demonstrate leadership in reducing energy usage and greenhouse gas emissions, this challenge could be the answer.
Industrial facilities are built to do a job well, and energy plays a central role in getting it done, but rising energy costs can take much of the profit out of the goods produced. Improving a facility's energy intensity by 10 percent can make a significant difference in profitability and productivity. ENERGY STAR provides a highly credible path for recognition at the national and state level through the U.S. Environmental Protection Agency and Energy Trust, respectively.
Energy Trust's Production Efficiency program offers technical support and tools to make participation in the challenge easy. An assigned Production Efficiency Program Delivery Contractor can work with a site to identify energy-efficiency opportunities, analyze savings and costs, access Energy Trust cash incentives and track the organization's progress along the way. Organizations must become an ENERGY STAR partner to join the challenge; there is no cost to the membership.