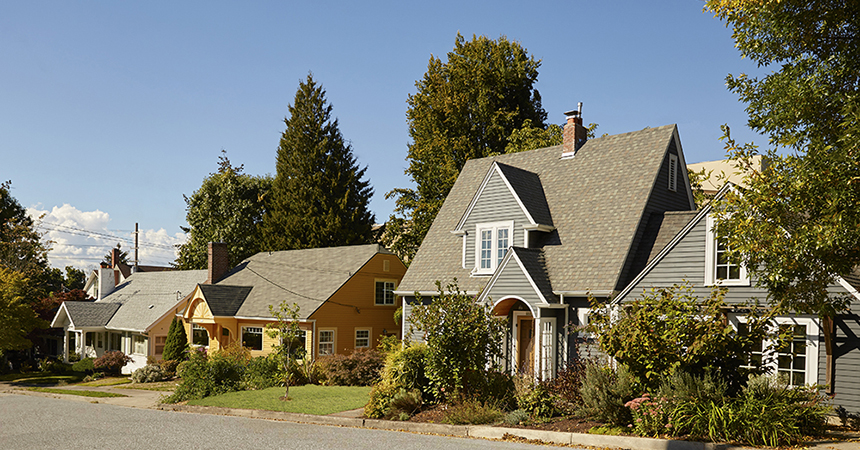 How do you transform a neighborhood into a virtual power plant while reducing utility bills and avoiding greenhouse gas emissions? Portland General Electric (PGE) and partner organizations aim to find out thanks to a $6.65 million Connected Communities grant from the U.S. Department of Energy for the Smart Grid Asset Load Management & Optimized Neighborhood (SALMON) project.
A collaboration between PGE, Energy Trust, Community Energy Project, Northwest Energy Efficiency Alliance and the National Renewable Energy Laboratory, the SALMON project will retrofit 580 homes and buildings in the Overlook and Arbor Lodge neighborhoods in North Portland over five years, improving energy efficiency by an average of 10%. Planning starts in January 2022 and outreach to customers is anticipated to begin early in 2023.
Through the project, customers will receive cash incentives and expert support for installing energy-efficient and smart equipment, solar systems and batteries that can store the energy generated for use when the sun goes down.
In addition, participating community members can get rewarded for taking simple actions that shift their energy use away from peak times or for using resources like rooftop solar and battery storage. This creates a two-way flow of energy with customers' homes and businesses so Portland General Electric can reliably and affordably bring on more variable clean energy sources like wind and solar, and readily adapt to changing availability needs during peak times.
Along with helping neighborhood residents and businesses benefit directly from energy efficiency improvements, the SALMON project will also develop a 1.4 MW flexible energy resource that can operate as a virtual power plant comprised of connected smart devices, distributed solar, batteries and electric vehicles. Creating a more flexible power grid benefits both utilities and customers, as it allows utilities to more efficiently allocate energy while keeping costs affordable for customers.
"Accelerating the adoption of distributed energy resources, such as rooftop solar, battery storage, and smart thermostats will help us deliver reliable renewable power, even on the hottest and coldest of days, and lower costs for customers. This project is a unique opportunity to work with partners and customers to build a more reliable, clean and equitable energy system for Oregonians," said Maria Pope, president and CEO of Portland General Electric.
Focused on a community with some historically underserved residents facing displacement, this flexible energy resource aims to help inform how to more effectively empower customers in supporting decarbonization goals, while also reducing the energy burden of low-income residents. This project builds on a solid foundation of Portland General Electric's Smart Grid Test Bed, and based on previous Test Bed success, the partnership anticipates high levels of community engagement and adoption.
A blueprint for the future
The SALMON project will help utilities manage the grid in new and innovative ways, and as a result, provide valuable insights for future energy planning in Oregon and around the country, including:
How to integrate different types of energy into the grid
How energy efficiency and flexible energy use benefit one another
How contractors can effectively participate in this new market
How to better engage with historically underserved communities about adopting and using these flexible energy sources
"Through this partnership, everyone will gain access to cheaper and less carbon-intensive power. Rather than investing in costly infrastructure upgrades, retrofitting homes and businesses and installing flexible load resources will reduce energy use and create a virtual power plant to meet the community's energy needs—a cheaper, cleaner option for everyone," said Michael Colgrove, executive director of Energy Trust.