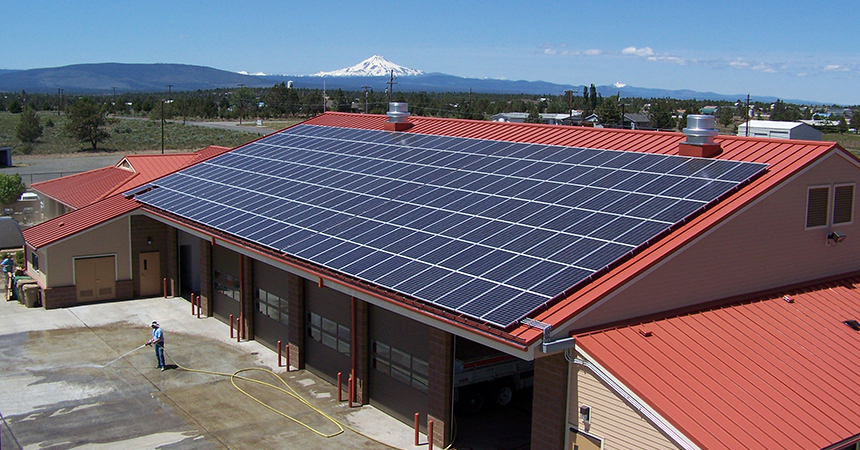 Energy Trust's preliminary results for 2021 point to a solid year for energy savings and generation despite challenges caused by the COVID-19 pandemic. The nonprofit saved 44 average megawatts of electricity, achieving 93% of its ambitious electric savings goal; and 7.1 million annual therms of natural gas, attaining 116% of its gas savings goal. Energy Trust helped Oregonians generate 5.4 aMW of clean energy—topping out at 153% of its renewable goal.
The organization's efforts kept a total of 162,000 metric tons of carbon dioxide out of the atmosphere—the equivalent of removing 38,000 cars from Oregon roads for a year.
During 2021, Oregon and southwest Washington residents and businesses contended with multiple COVID-19 variants, resulting in widespread supply chain disruptions, labor shortages and price increases. The unstable landscape affected daily life and impacted business operations in different ways, making it difficult for some customers to take on clean energy upgrades and creating opportunities for others to take action.
Despite the obstacles, Energy Trust—along with Portland General Electric, Pacific Power, NW Natural, Cascade Natural Gas, Avista and a network of trade ally contractors and professionals—engaged customers with valuable services and incentives to encourage investment in energy-efficient equipment, products and solutions in homes, businesses, schools, public buildings, factories, ranches and farms.
Preliminary results are unofficial and are intended to offer a preview of the Energy Trust 2021 Annual Report, available April 15, 2022.