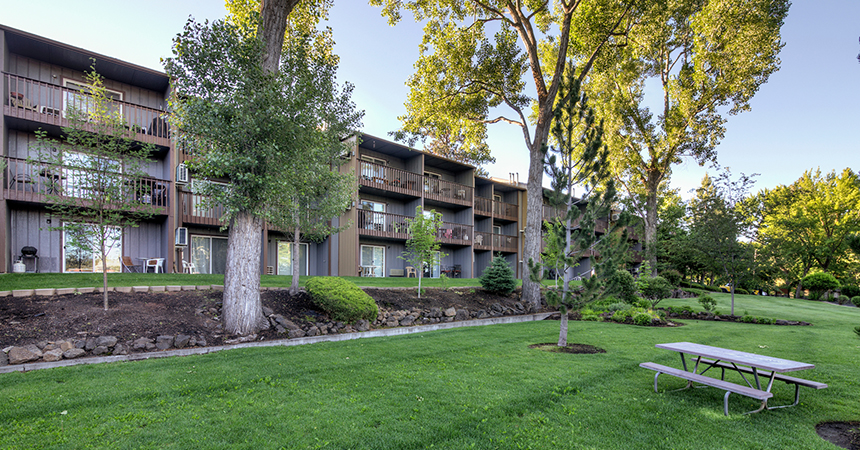 This is the first in a series of blog posts exploring the connections between social justice, environmental justice and energy equity. 
For people who live in, own or manage affordable housing, green building practices can offer significant benefits beyond energy savings.
Energy-efficient affordable single-family and multifamily homes can reduce people's energy burdens, provide a safer, healthier and more comfortable living environment, and generate savings that property owners and managers can reinvest in upgrades and maintenance, according to a new study from the American Council for an Energy-Efficient Economy.
As cities, states and utilities set goals to reduce their carbon emissions, making buildings more efficient is one strategy they are turning to. But access to energy-saving technologies has been historically unequal, making it harder for people with lower incomes to experience the benefits.
"Achieving energy equity goals requires creating opportunities for underserved and under-resourced communities to contribute to and benefit from the many positive changes involved in reaching carbon reduction targets," the report states.
"If affordable households are left behind in the process of building decarbonization, the consequences for customers and residents in those buildings could be significant and long-lasting," it concludes.
Hacienda Community Development Corporation, which provides hundreds of affordable housing units in the Portland area, has worked with Energy Trust over the years to make its properties more energy efficient.
Investing in upgrades that lower utility costs benefits residents and the organization, said Hacienda Executive Director Ernesto Fonseca, who also serves on Energy Trust's board of directors.
"You can provide a space that is comfortable at a reduced cost compared to a unit that is poorly insulated, poorly designed, has no efficiencies whatsoever…," he said. "It's essential for us to understand that significant link, not only in terms of energy efficiency and dollar savings but also really a quality of life."
Retrofitting buildings can go a long way, but it is more cost effective to incorporate efficiency in the design and construction phase, and savings here could help produce more affordable housing.
National Renewable Energy Laboratory is exploring new ways to build affordable housing that provides more equitable access to clean energy.
One approach is employing industrialized construction–for example, building homes or multifamily units in factories that are then assembled on site.
"Industrialized construction provides economies of scale and allows for optimizing construction processes and reducing waste, along with the benefit of reducing emissions around a construction site and along the supply chain," according to NREL.
Energy Trust is committed to helping make affordable housing more energy efficient now and in the future. We offer weatherization incentives, DIY tips, incentives for multifamily property owners and higher incentives for income-qualified residents.