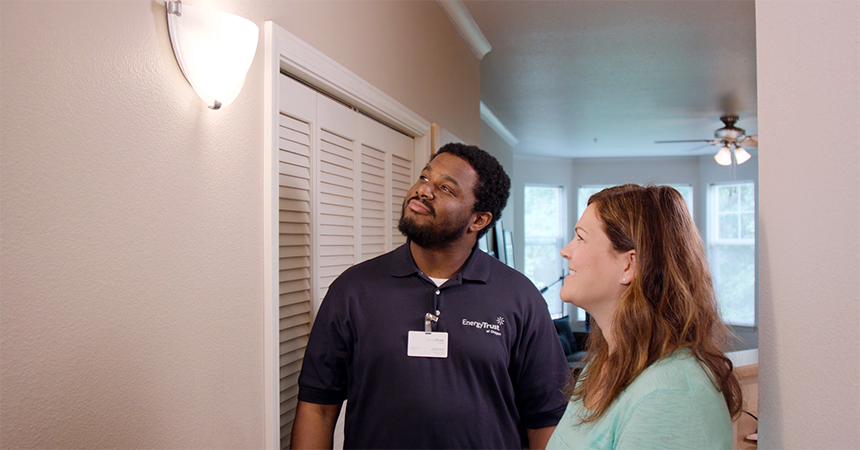 It's easier than you think to improve the energy efficiency at your multifamily property. In fact, all it takes are these three simple steps to start saving money on energy bills.
Energy Trust provides free walkthrough surveys to identify opportunities for energy-efficient upgrades that qualify for cash incentives. You'll receive a detailed report to determine your property's savings potential along with projected annual and five-year cumulative savings.
Select the energy-saving upgrades you'd like to begin with to reduce energy consumption and control costs for you and your residents. An easy place to start is with Energy Trust's free, in-unit energy-efficient products– including LED bulbs, showerheads, faucet aerators and advanced power strips– that Energy Trust provides and installs.
Energy Trust cash incentives are available for qualifying energy-efficient equipment and upgrades. If you've been considering making an improvement to your property, make sure to download the Oregon Multifamily Cash Incentive Booklet to see if you qualify.