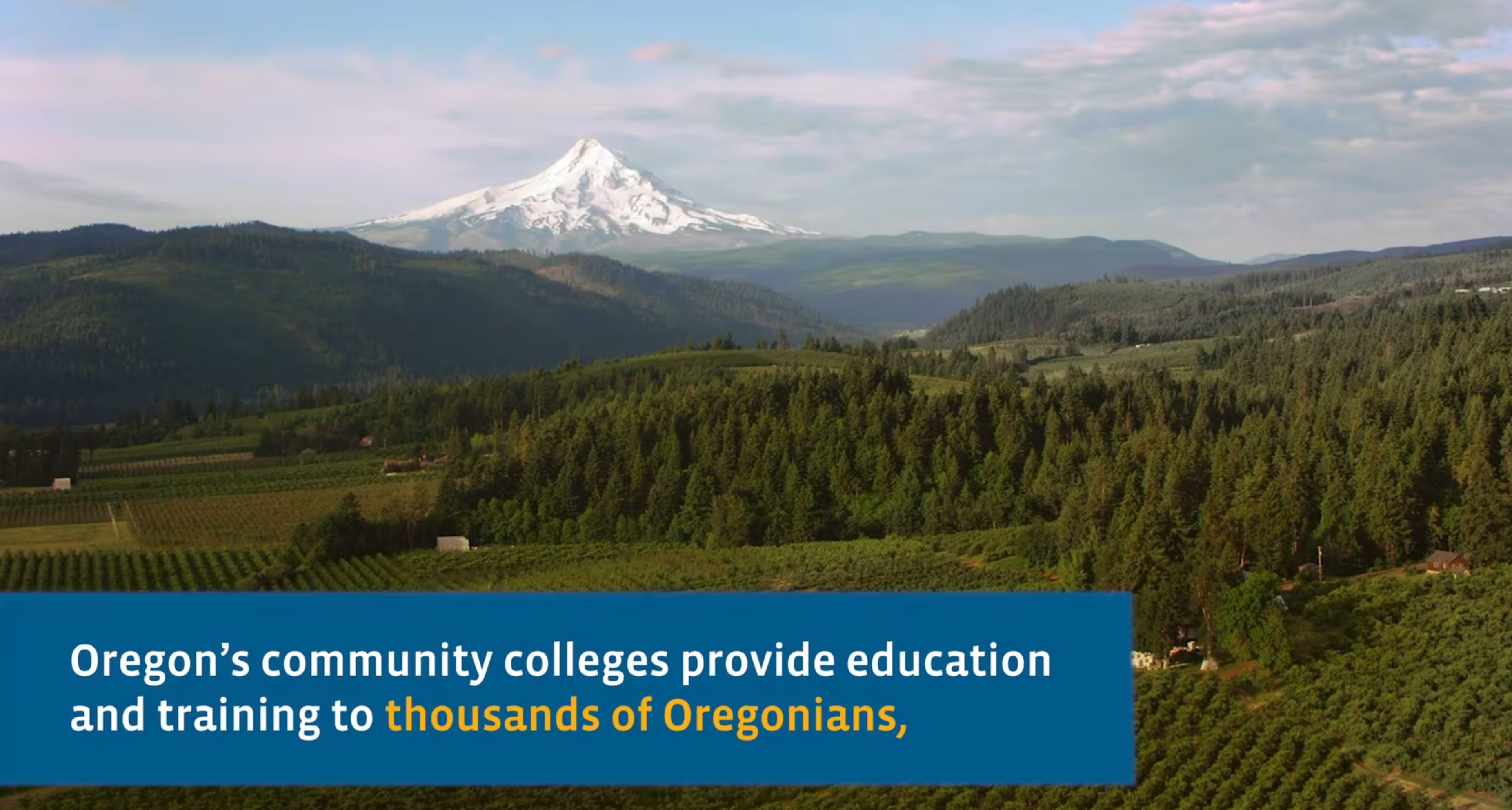 Investment in energy efficiency projects and other sustainability efforts continue to bring major savings for Oregon's community colleges.
For example, a recent analysis by Portland Community College (PCC) found the organization saved $2.3 million in energy costs since enrolling in Energy Trust's Strategic Energy Management program in 2015.
Strategic Energy Management provides individualized coaching to organizations of all sizes, helping them identify where energy is used, where it is wasted and the best projects that can improve efficiency. Participants also learn ways to increase engagement on energy work among their colleagues.
Over the years, PCC has upgraded HVAC systems, lighting and building operation systems across eight centers and four of its campuses and built new net zero buildings.
One of its newest energy projects is at its Rock Creek Campus where PCC has installed a new exhaust system at its welding technology teaching facilities. The original system operated for nine hours a day, six days a week. The new system will only run when a student is welding in one of the 58 welding booths. PCC estimates the new system, supported with Energy Trust incentives, will save more than $40,000 in energy costs per year.
Rock Creek is also home to PCC's solar farm. Built in 2012, the farm is one of the largest solar arrays in the region and sits in a field also used by PCC's veterinary program where it's common to see alpacas and other animals grazing among solar panels.
Community colleges are energy-intensive, with multiple buildings and satellite campuses that operate long hours to accommodate thousands of full and part-time students. But many of Oregon's 17 community colleges continue to find innovative ways to reduce their energy use and reach sustainability goals while preparing students for a future, greener workforce.
See more examples from Oregon's community colleges.
Patriot Hall: Community catalyst for change 
Umpqua Community College learns new strategies for cutting energy costs
Eastern Oregon businesses identify and reduce energy waste